Bromma 2012-08-06
My teak deck is epoxy glued to the boat, and do therefore not contain any screws, this is of great advance to limit sources of leakes over time.
But I can see that the teak is getting "washed out" due to cleaining several times per year.
I started to look for a soloution to, what would gradyally, make the deck necessary to replace.
I have therefore taken the decision to protect/seal the deck and protect it from cleaning/erossion to treat/paint it with Coelan. Coelan is a polyurethan based "varnish", it is a breathable and very stretchable (325%) product, I have inserted the Coelan work instruction here.
I will insert picture of different stages of progress below.
Here is a picture showing three different stages, unwashed, washed and "painted", no Coelan is yet painted.
I bought it directlry from Hambburg Germany becasuse here in Sweden it is crazy expensive.
Go to http://www.ruegg.de/ and talk to Stephan. I recomend them the highest.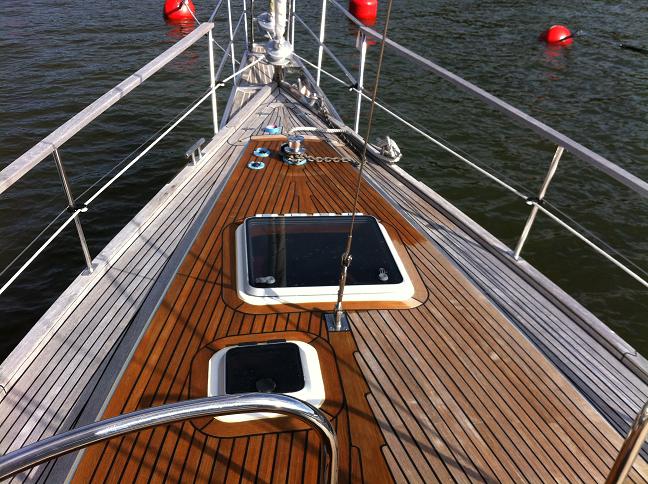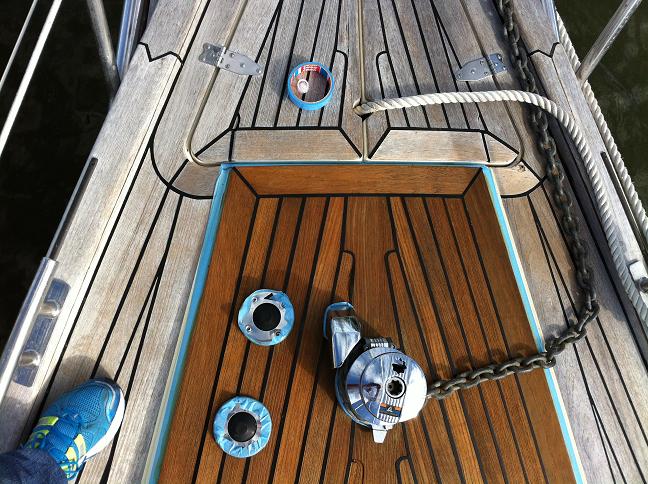 The deck with two layers of Coelan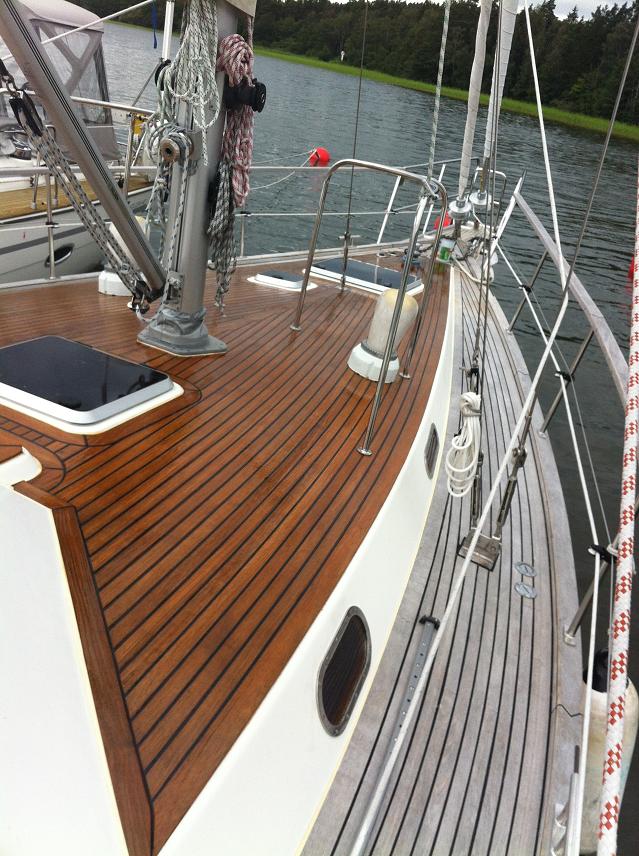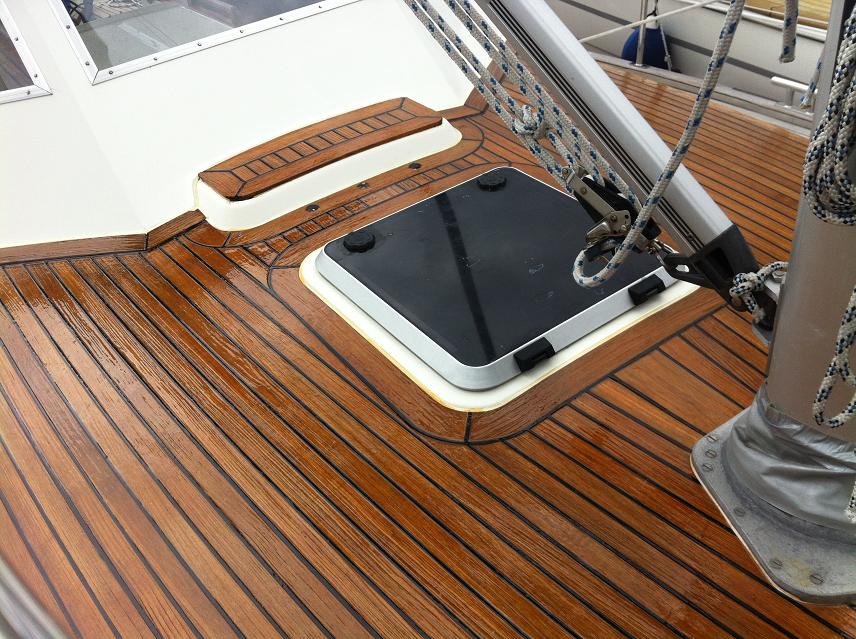 The cockpit with the colored pre-treatning bets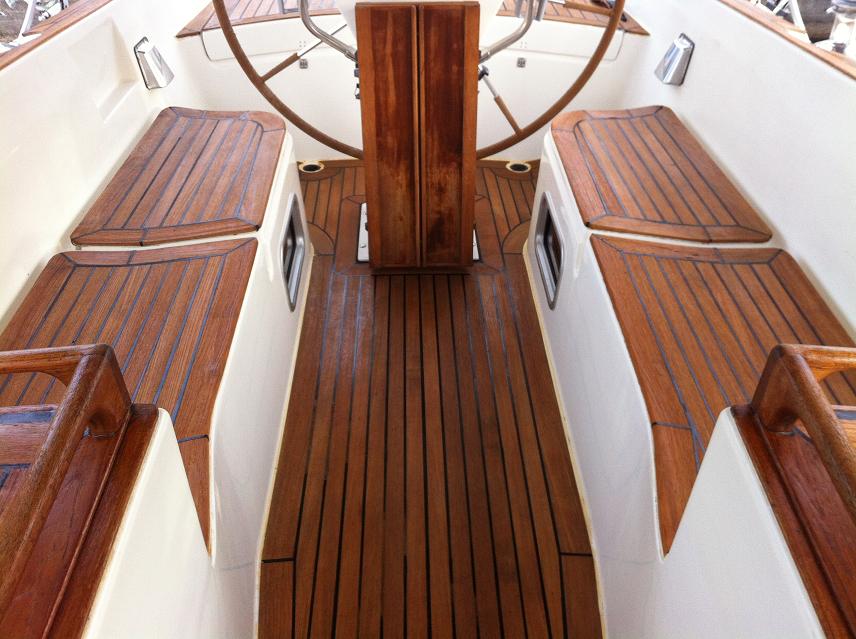 Side consol the the colored pre-treatning bets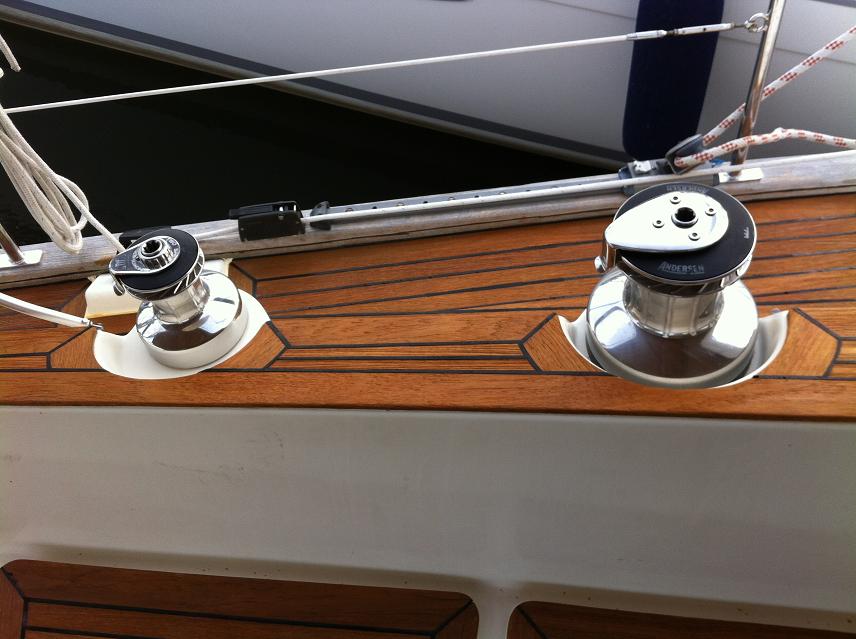 Aft deck with the colored pre-treatning bets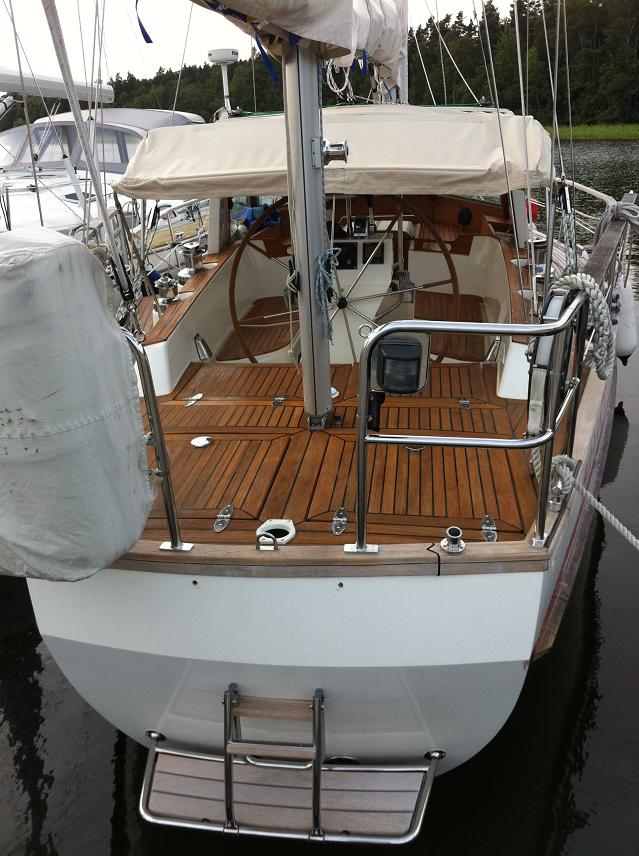 2012-10-13
From today, I have a good feeling about next season :-)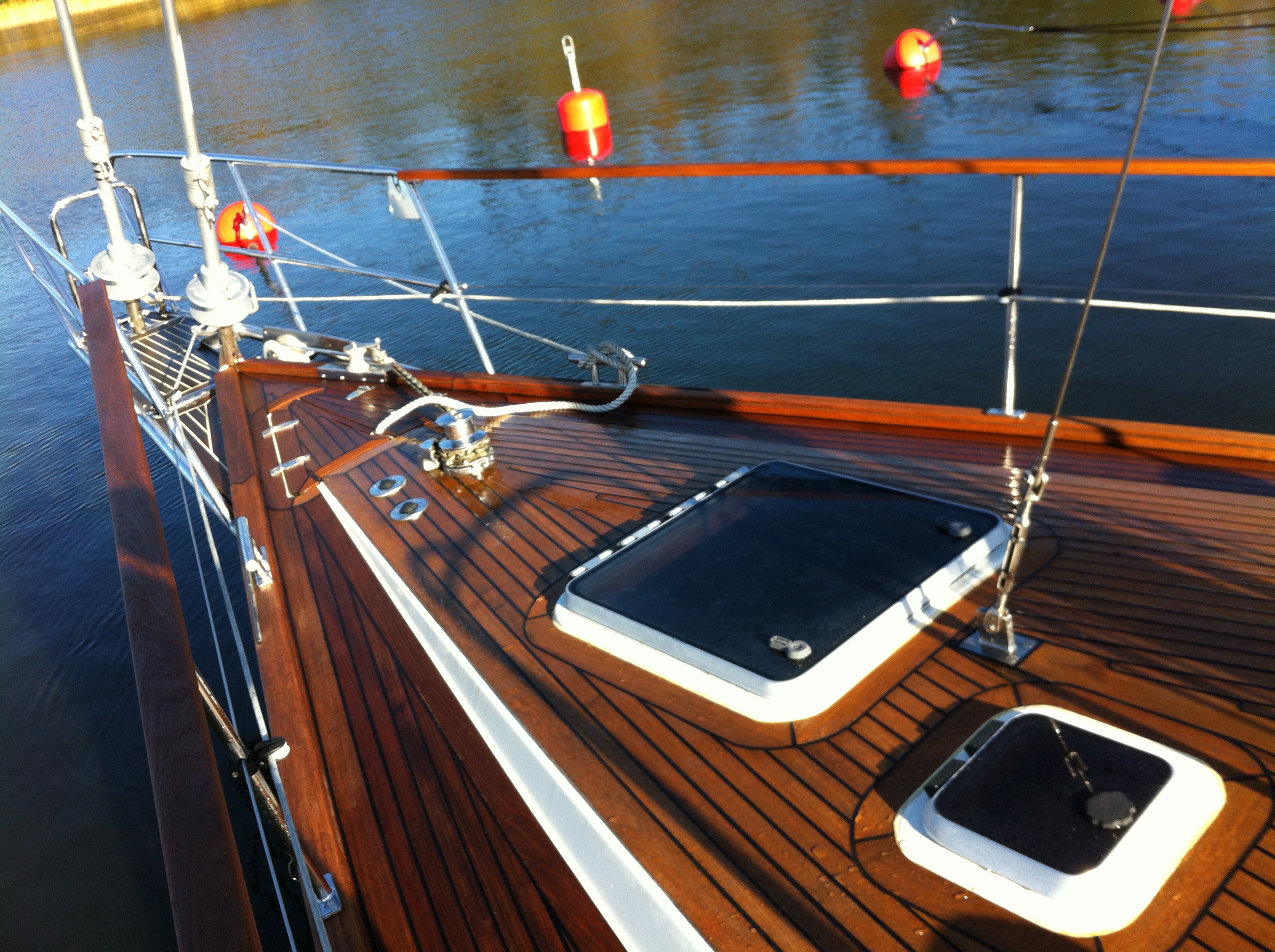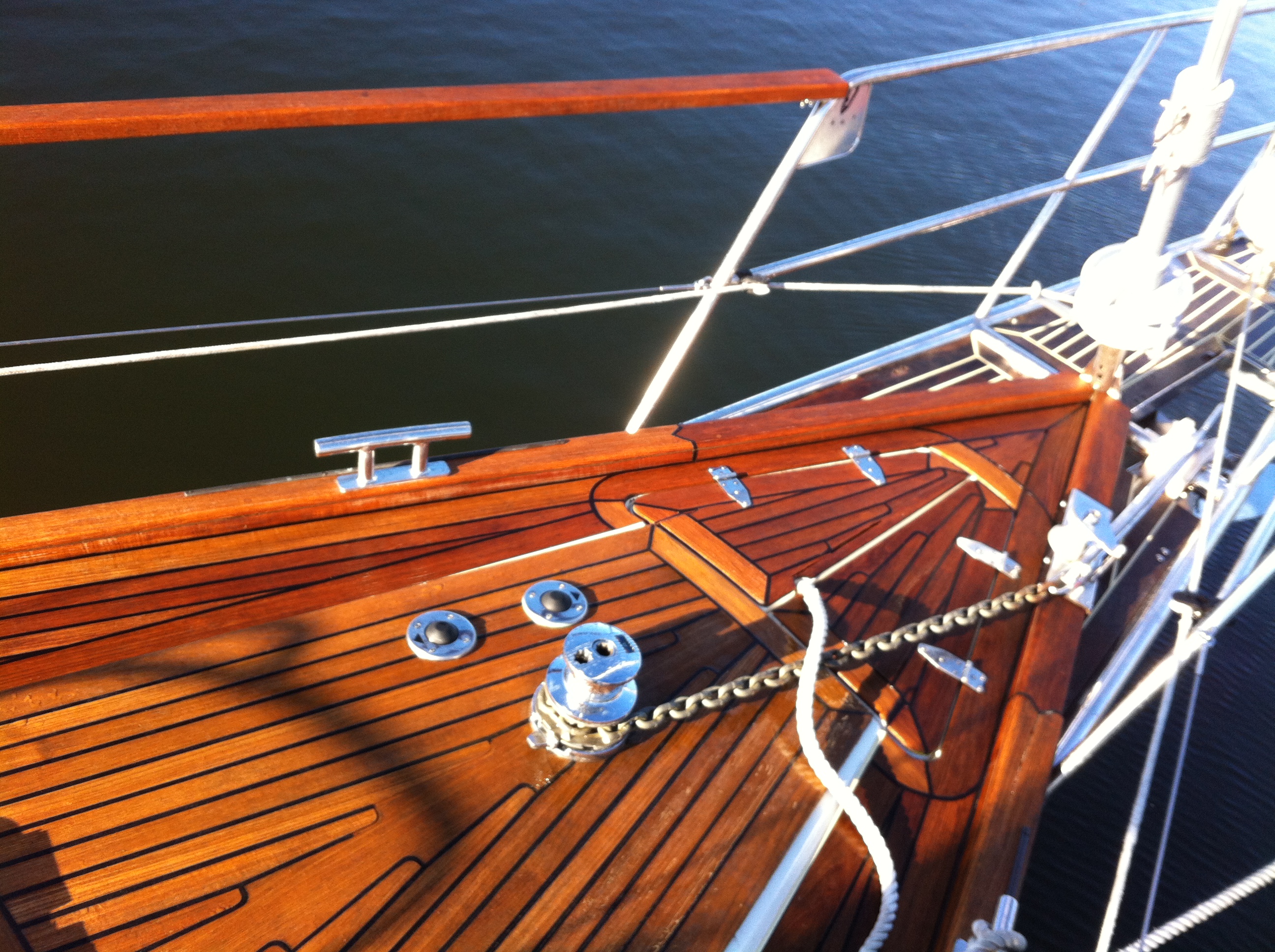 2013-07-26
I have now washed with såpa and a high pressure washing mashine the rest of the untreaded teak deck. Then I applied the teak primer containing coloring. The first layer is the most hard to apply and it consumes more Coealn than the next comming layers. I did also Coelan to some deck hardware, this to minimize the risk of leaks in the future, Coelan is really an easy product to work with.
Unfortunattly I ran out of primer so there are still some areas not treated, but I ordered some more yesturday, along with 1 lit Coelan and a white coloring paste that I will use to paint some white plastic details such as the two Vetus Dorades and a chimney cover to the propane heater, all can be seen on the following pictures.
My recomendations:
1. Do not paint in strong direct sunlight
2. Better to paint in the afternon when the heat differences in the teak is lesser, there is a lot of air leaving the deck when it heats up during the day, this crerates bubbles.
3. Some wind is good, makes the smell go away easier so you dont fell dizzy
4. If you want to stop and save an opened can until later (more than one day), make sure there is very little air in the can because otherwise there a risk that it will cure in the can.
Here are a couple pictures taken earlier today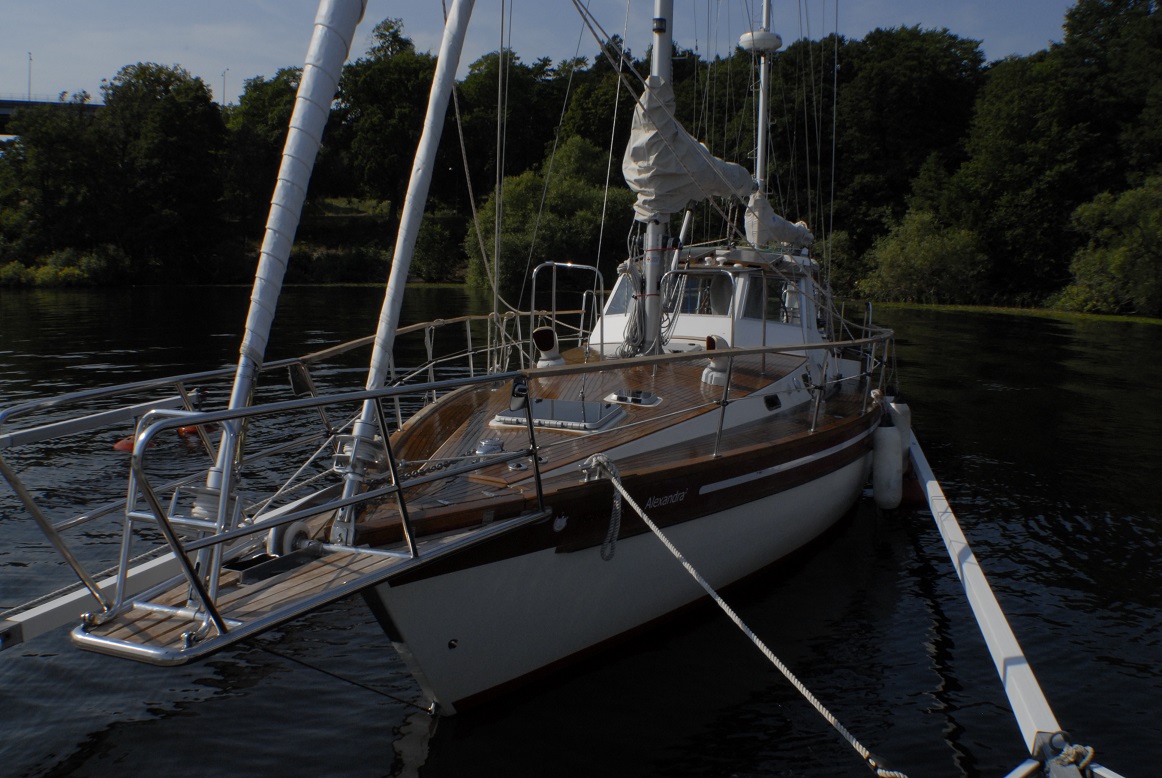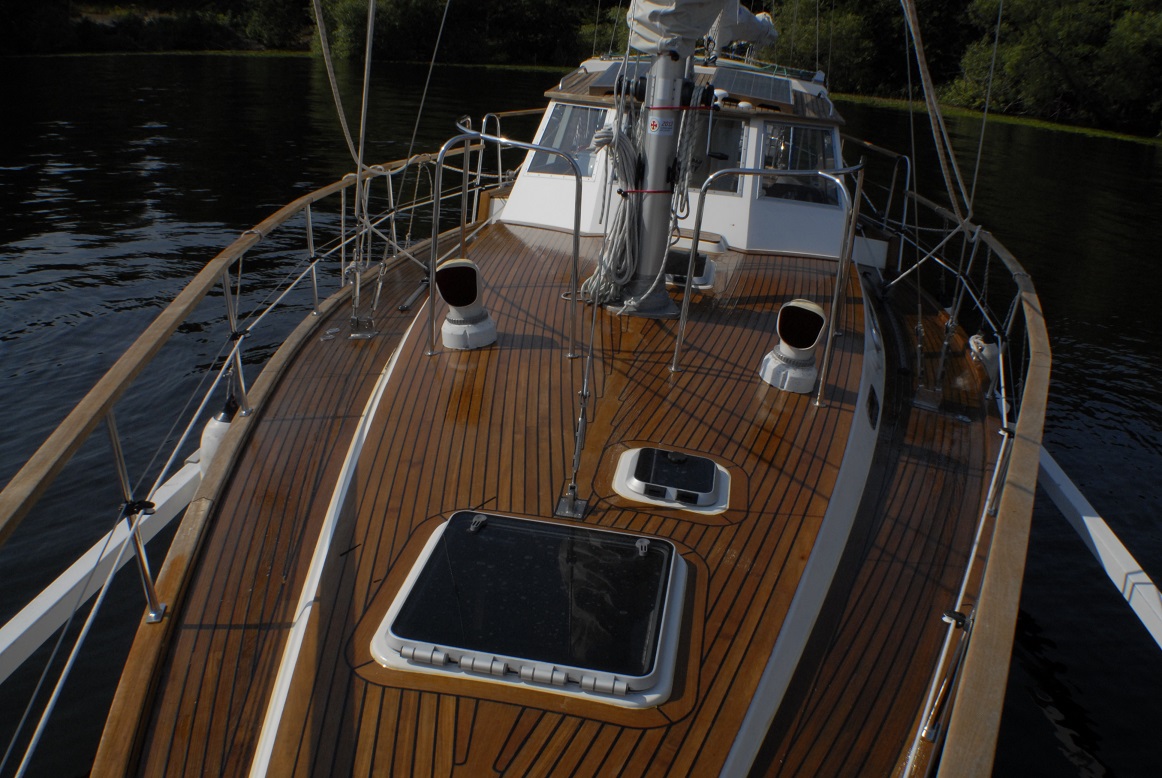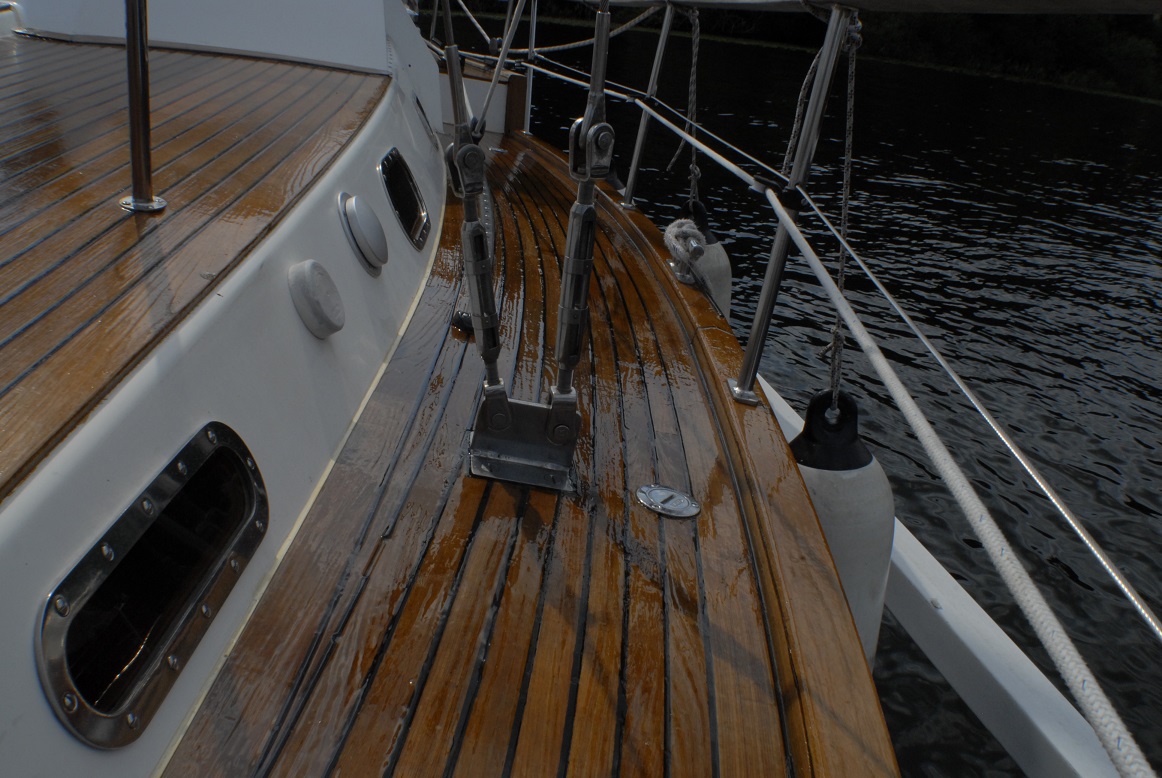 2014-05-06
I now cincider this project implemented.
I will come back with additional information as the years go bye, to let you know how well the Coelan perfomres, if you want to know the actual status, just send me an email.