2015-06-01
This is how it all came out, all works great and I am least happy with the power lever, it is a bit short for those how are not strong enough, no problems for me bbut it could create unwanted situations.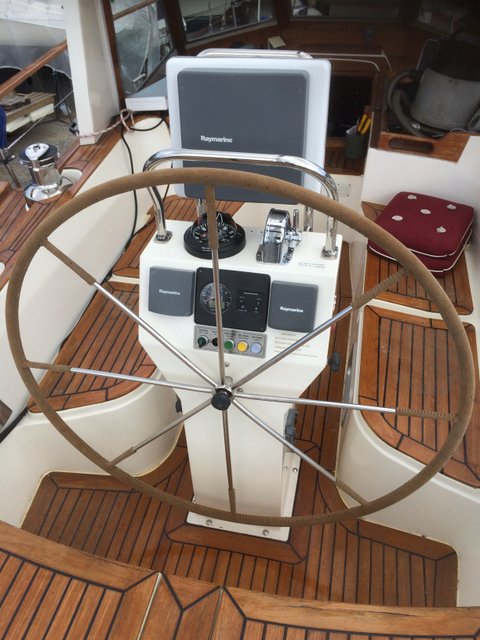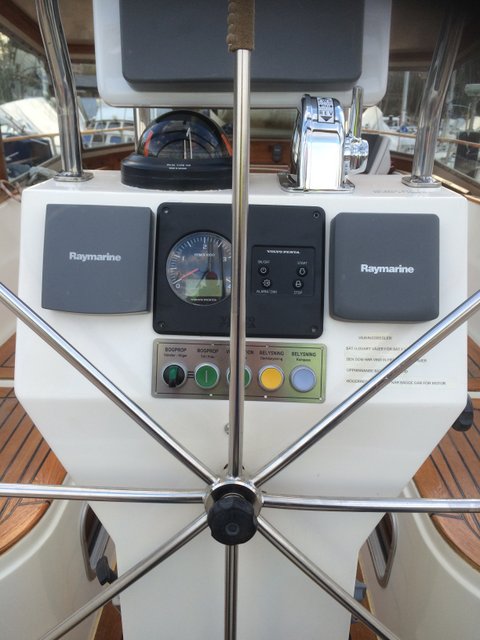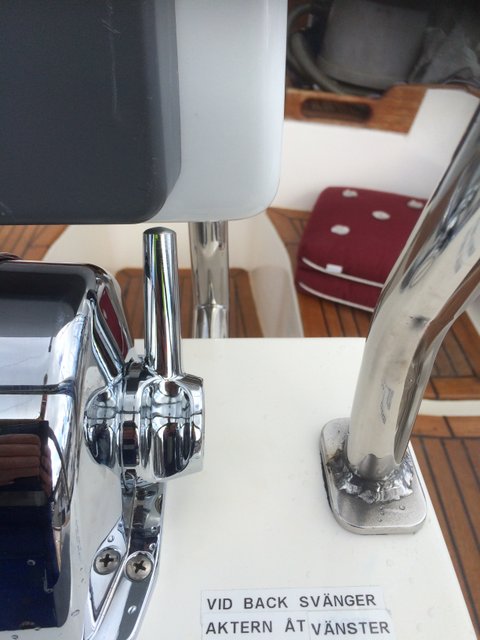 2015-03-12
Designing and assemblying of the new control panel, this is so fun ....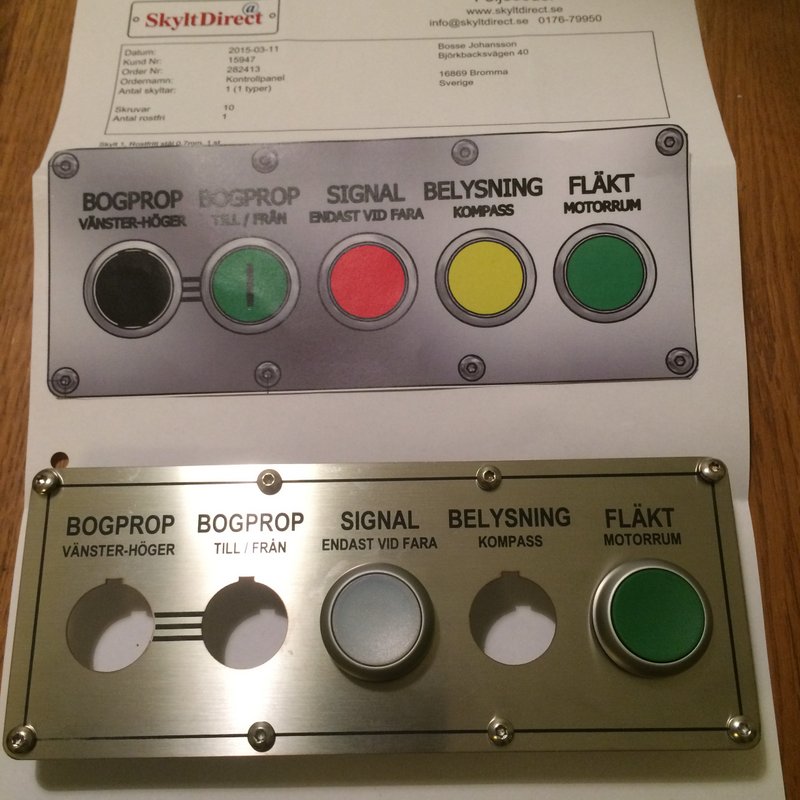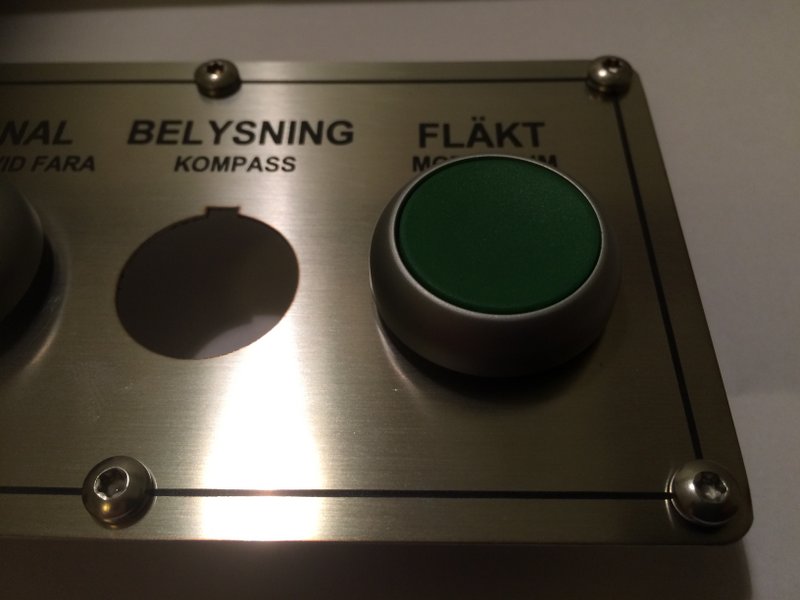 2015-03-05
Hmm, two steps forward, one step rearward, time for some hard thinking....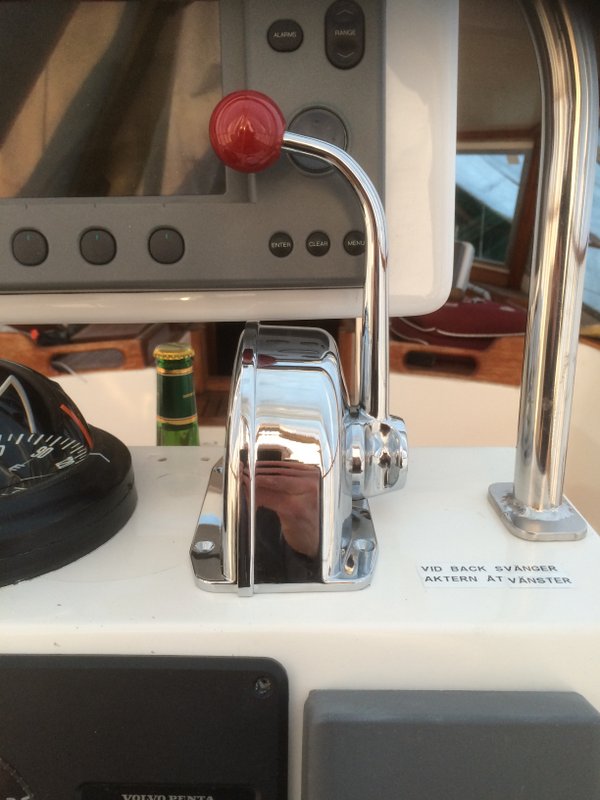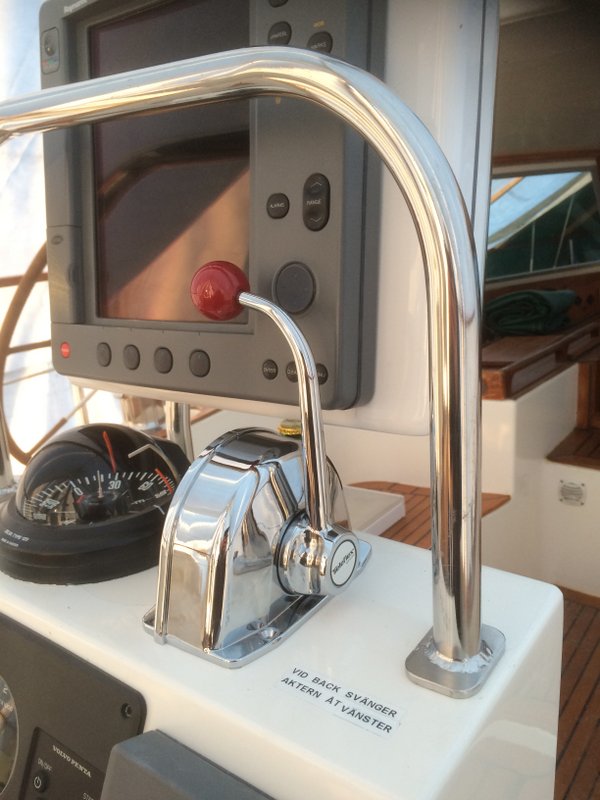 2015-01-27
I will have to adjust the power lever so it will not interfer with the plotter and a cool thing is the position of the neutral, it is slighlty rearward, so when it is in forward idle, it will be in the top position.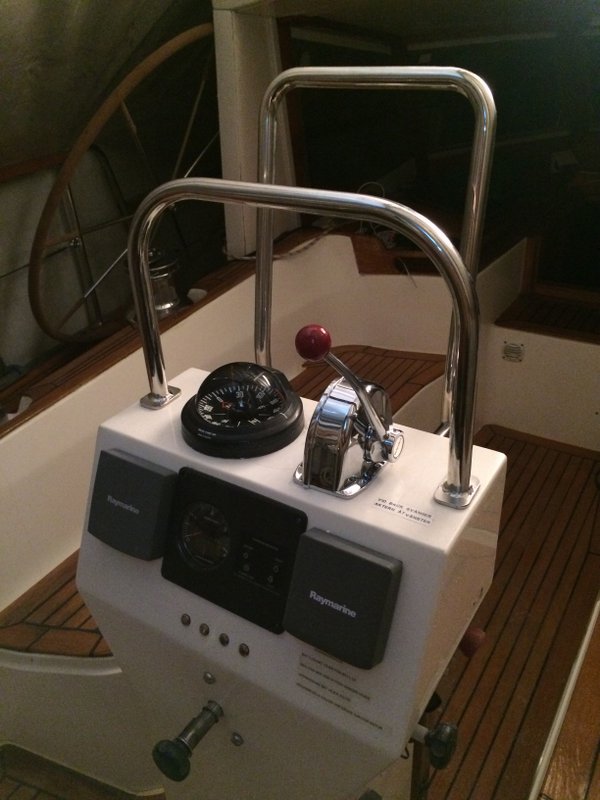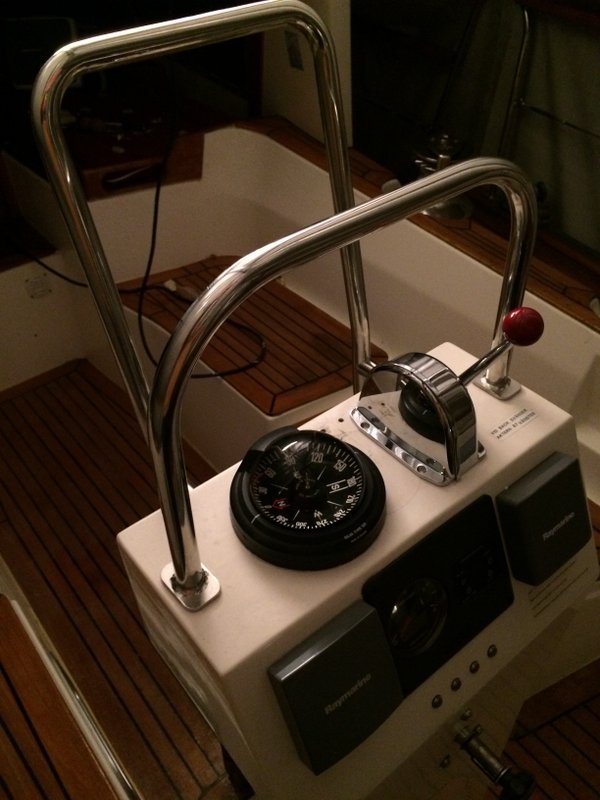 2015-01-24
Slowely but surely we are getting there, I think this new installation will be just great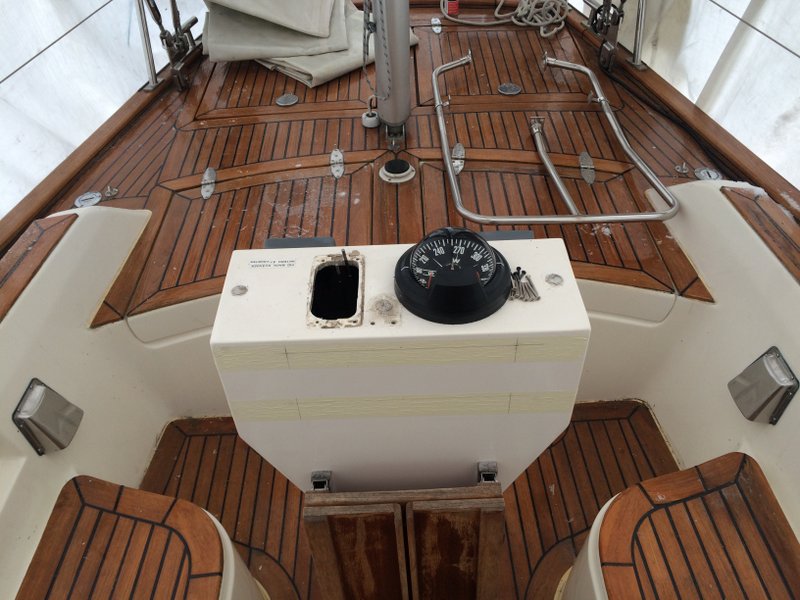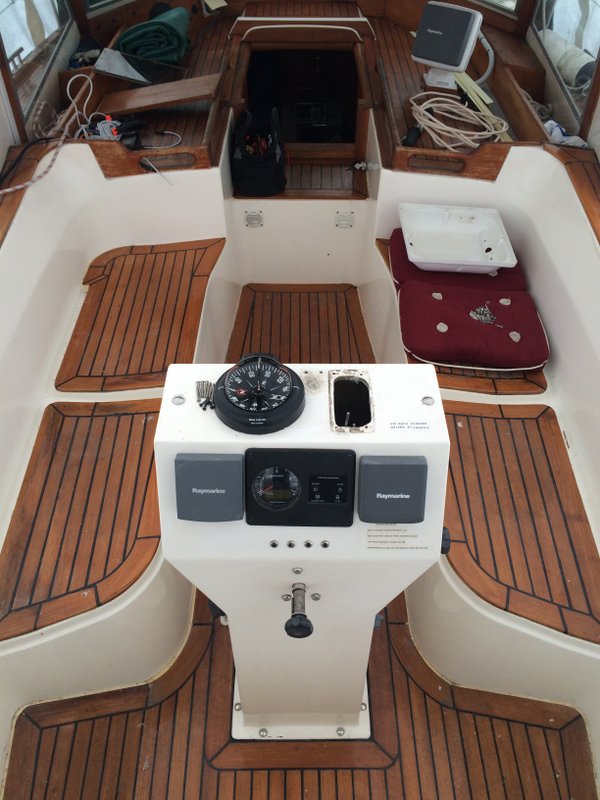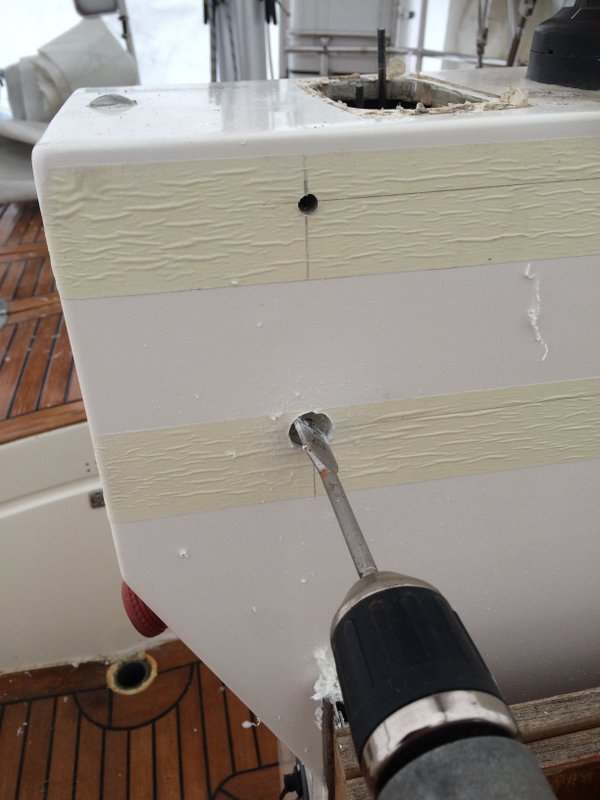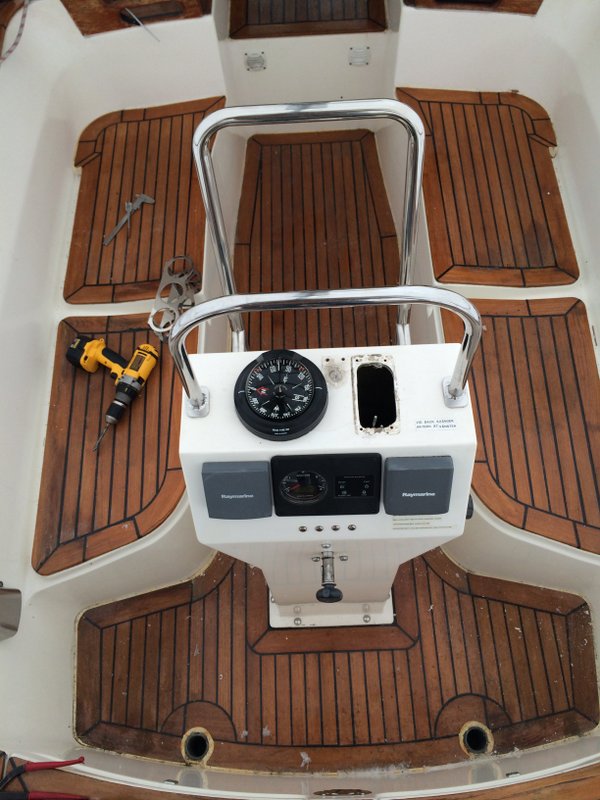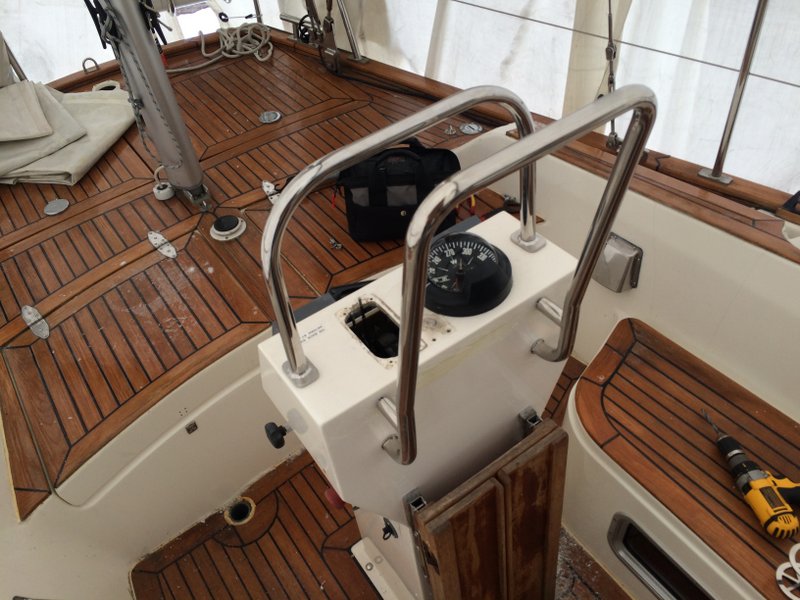 2014-11-28
No, it must not be a side mounted, there is not enough with space to mount the mechanism, it needs at least 25-30 cm of free area and I have only 21 cm. So I am stuck with a top mounted one, but it is not that bad, it will at least be well protected by the vertical protection handle (original item).
If I was able to side mount it I would have choosed the Morse CH2800 with a twisting knob to control the bow thruster (see pic)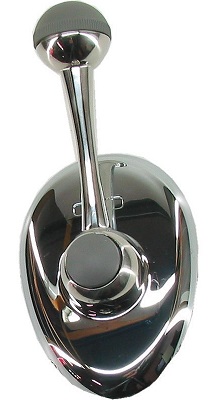 Now I will go for the Morse CH5330P (see pic)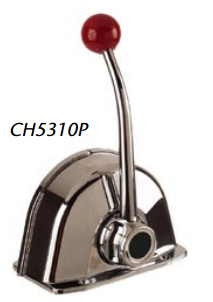 2014-09-28
Okay, the autumn is here and with that its time to start to look for new boat improvements. Since the current stainless steel guardrail, that also holds the Raymarine Radar/Chart Plotter, was a temporarelly installation (had to fx a mount for the plotter a month prior leaving for Sankt Petersburg in 2011) its now time to found out how I want the hole installation to be more permanently.
i am gonna look into maybe modifying these areas:
The Guard Rail
The Power Lever
The control for the Bow Thruster (it is today controlled from the thumb wheel on the power lever it self, a very convenient position but if I am gonna replace the power lever i have to look into another way to control it)
The position of the compass
The old guard rail (original, not the one I made), maybe I will fit it back again as an extra safety and hand hold.
Here are a couple of pictures of how it looks today and below is a picture of how it might gonna be when finished.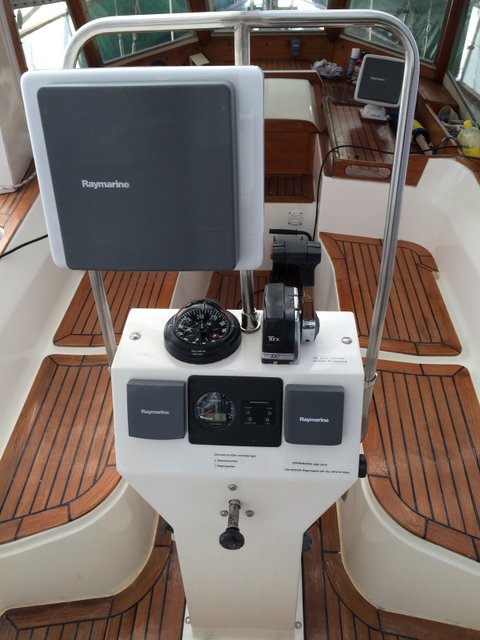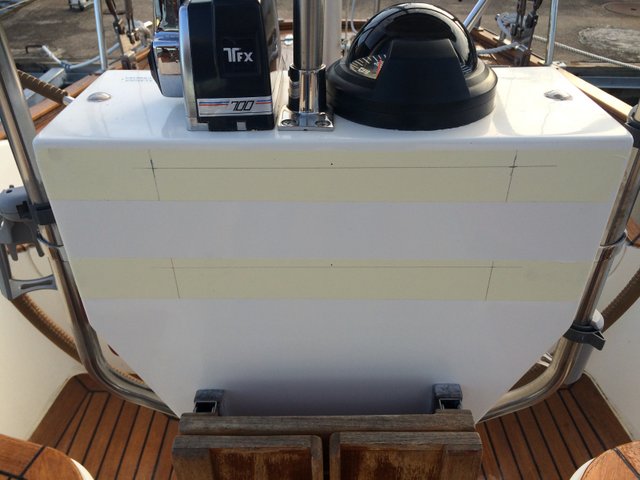 and here a couple of pictures showing the new items manufactured by JEFA in Denmark.
And a cotrol panel for the Bow Thruster will more look like this.