Bromma 2013-08-05
This small page is illustrating what I did to fix a leaking (air) injector on my Peugeot Indenor XD90 (Volvo Penta MD21).
One of my diesel injectors is leaking exhaust so I have decided to pull it and replace the copper washer.
This is the pre-situation.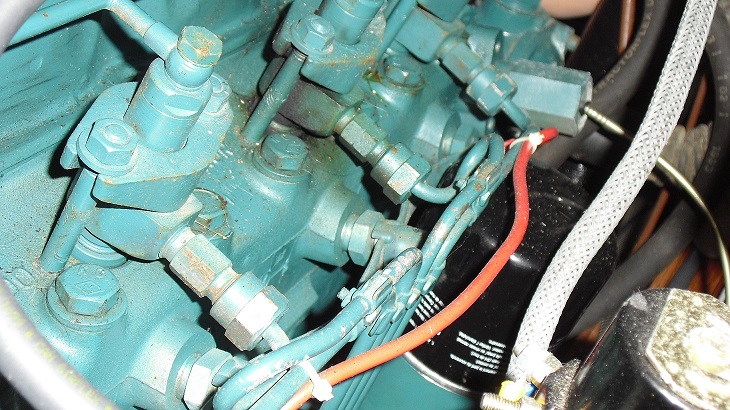 When I have removed the fuel return bridge it was easy to remove the injector, I hammered a little on it sideways, to rotate it a little in its seated position.
This is the injector, a Bosch KB35SD593/4 427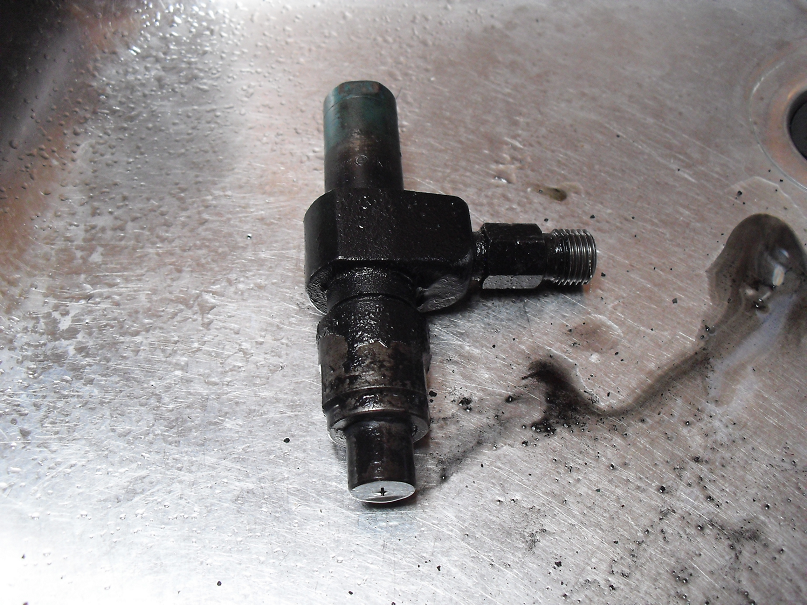 And this is hoow it looked in the hole after it have been pulled out.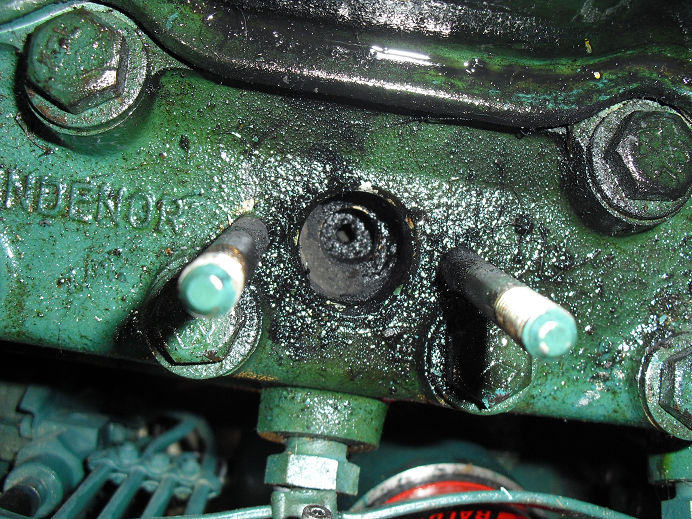 I put a small thick tape in the bottom to remove the possibility of dirt entering the combustion chamber and then I started to remove the residual deposits. the picutre below show all the deposits collected on top of the tape, then I took a caliper to collect and remove the dirt.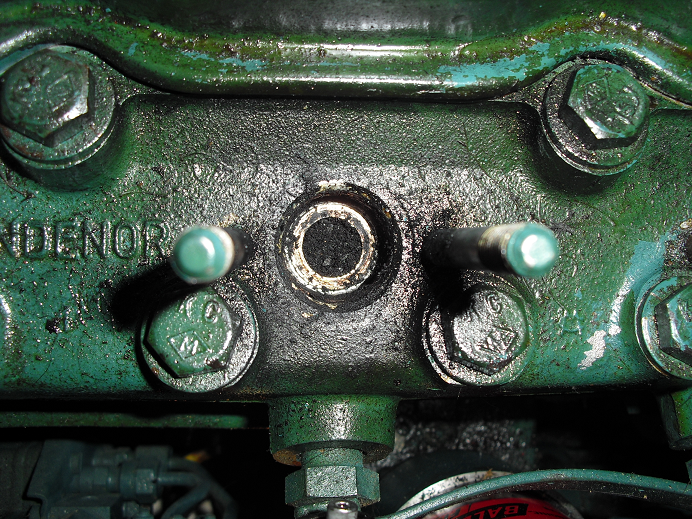 To remove the washer I took a sharpened screwdriver and made two cut, then I preised, with the same screw driver, in under the washer inbetween the two cuts. It popped out perfectly.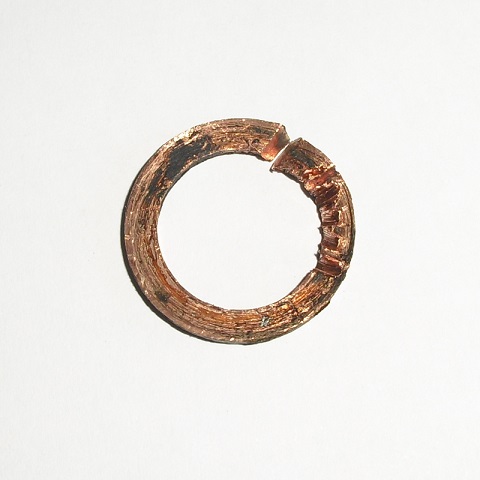 2013-08-06
Today i bought a new copper washer from El och Diesel. I did also replace the 8 copper washers that was on the diesel return rail.
The engine started directly and showed no signs of air or fuel leakage, the differrent was obvious, no odor from the combustion chamber, perfect.
Totally it took me less than one hour of work and it was really simple, just take your time and be sure to recheck that all nuts and screws are securely tightened.
Good luck.