2016-04-03
Time for some update of this project...
I have come pretty far in this project, at the moment I am adjusting the length of all wires that runs from the wall inside the central to the opening door.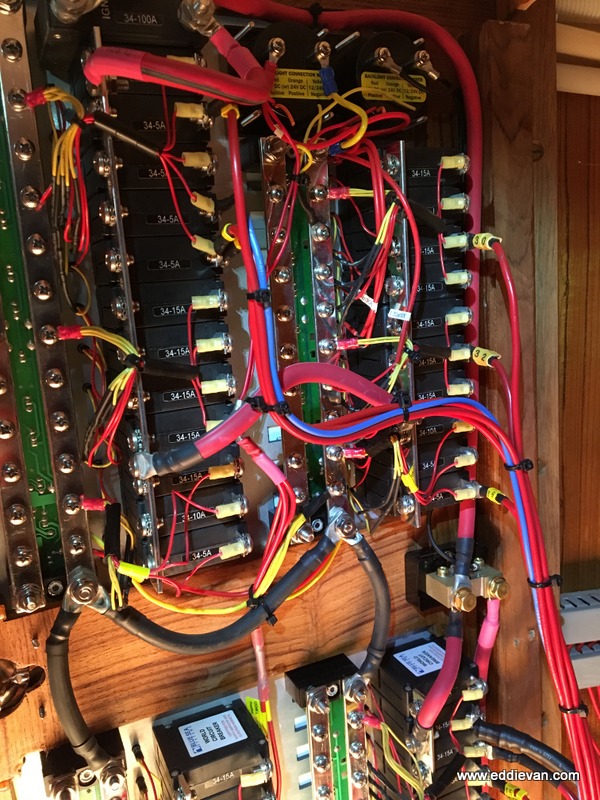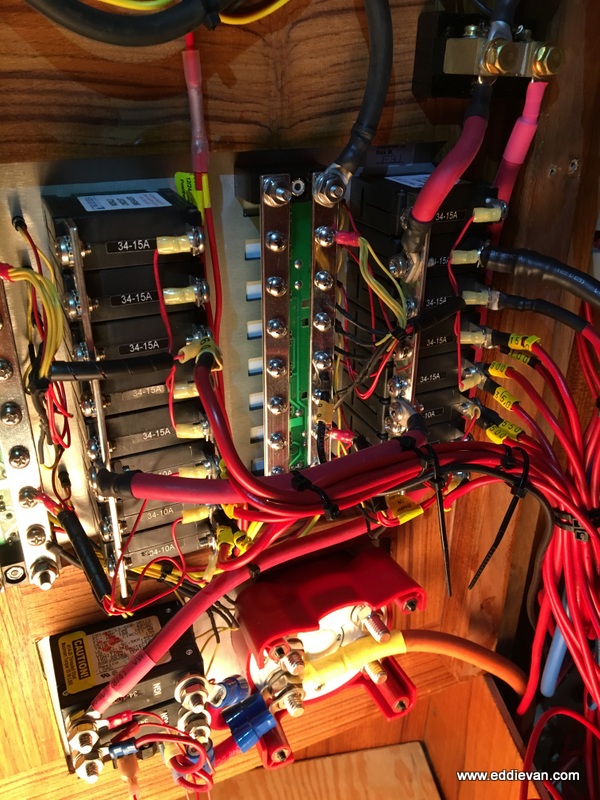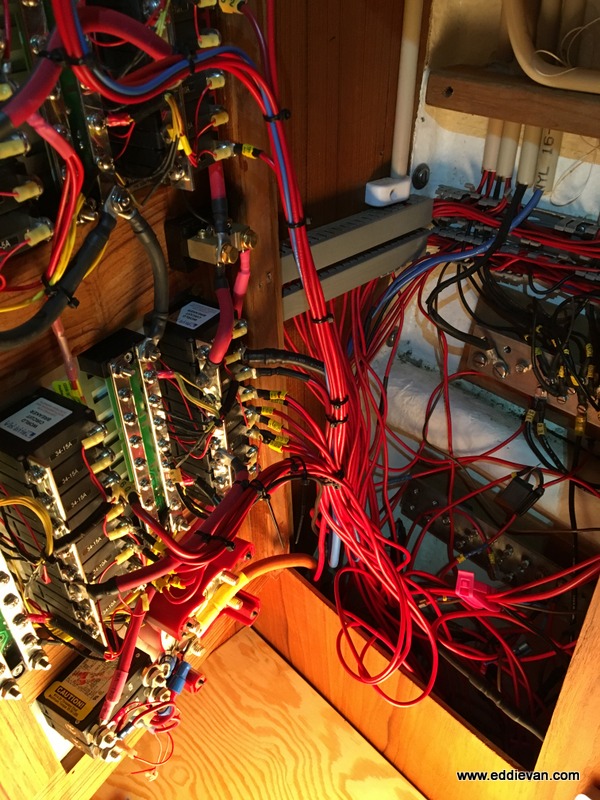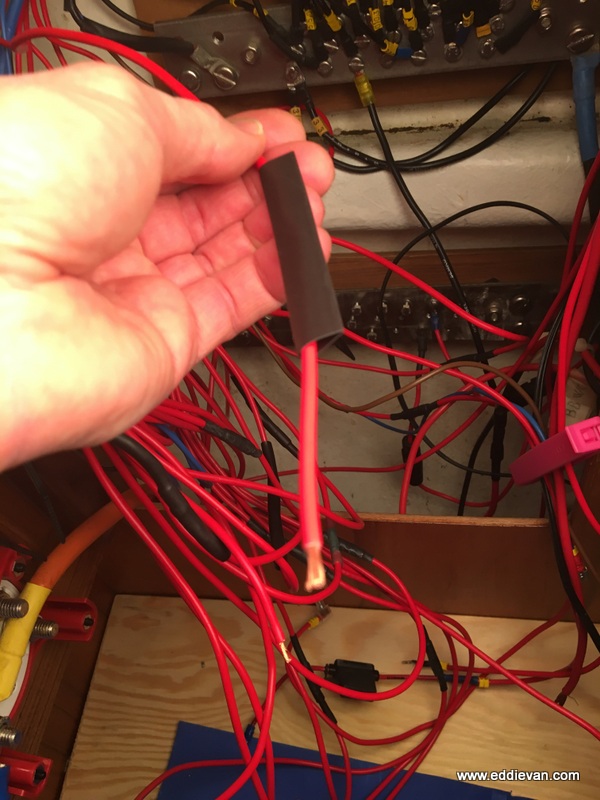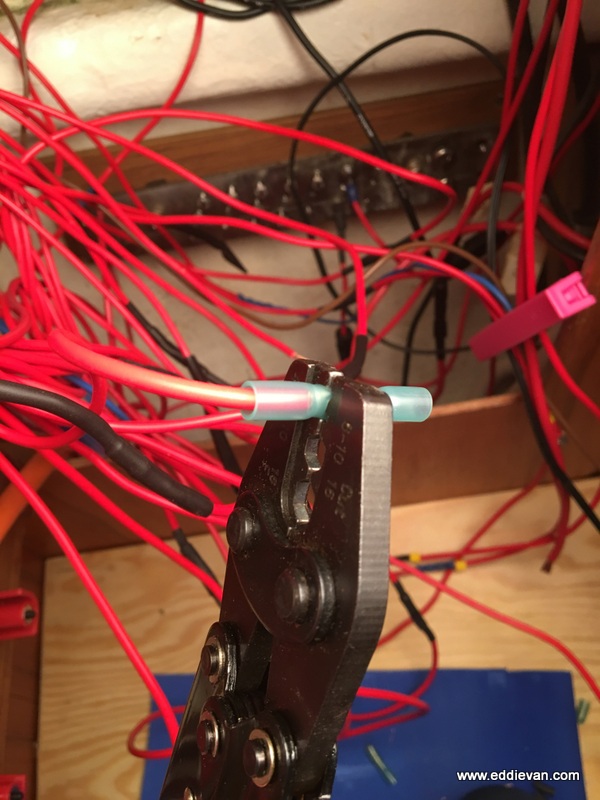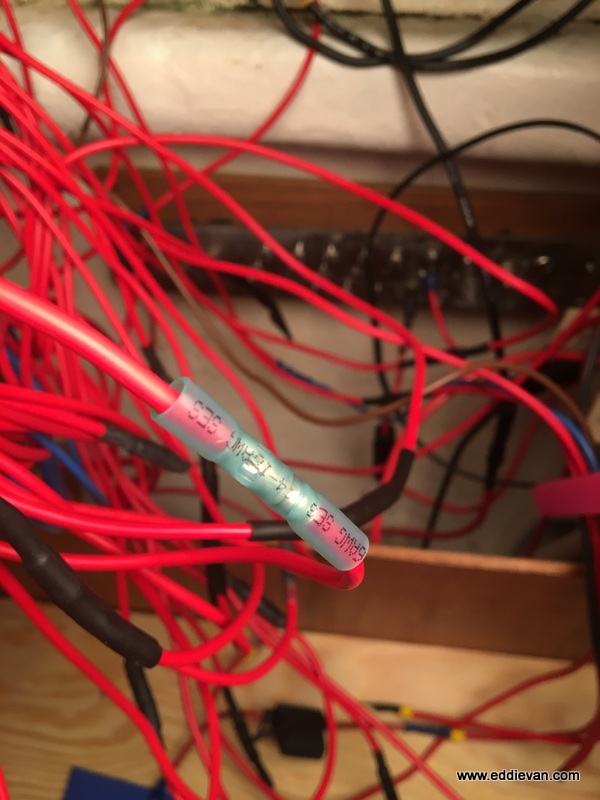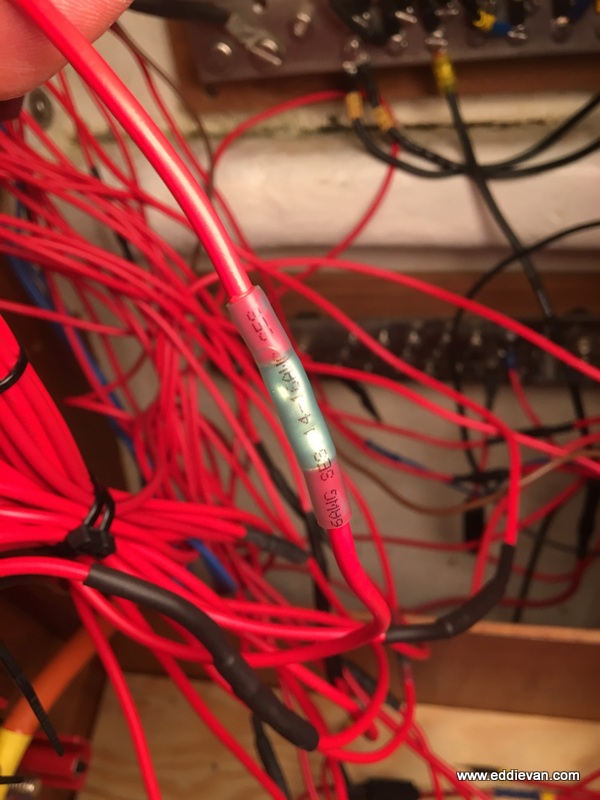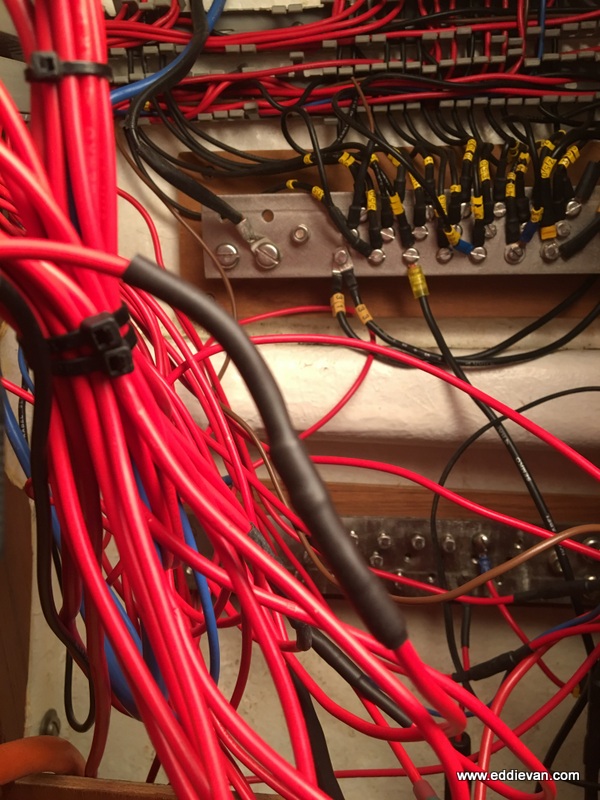 2016-01-10
Today I just had to go to the boat to see how it all came out, one happy capt´n with a smile from ear to ear...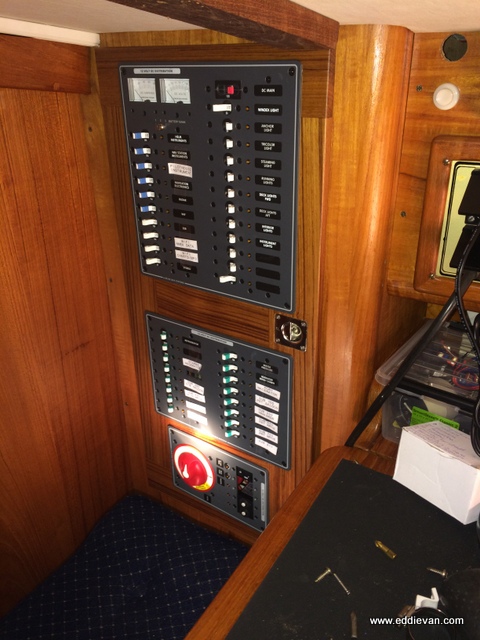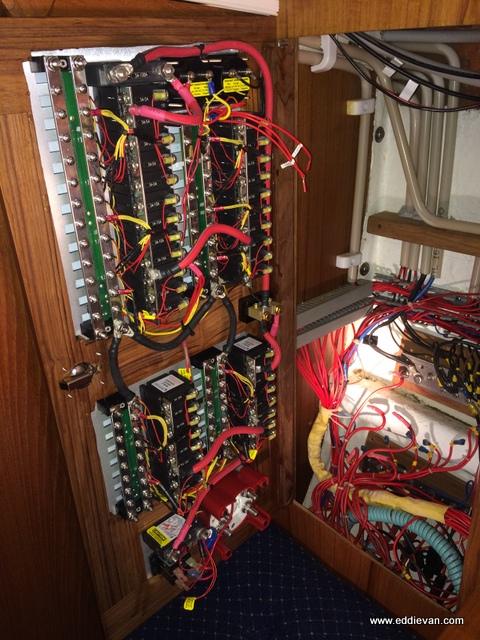 2016-01-06
Trying to compose smart titles on the customized labels I am gonna order, hmm it is not as easy as oI thought it would be.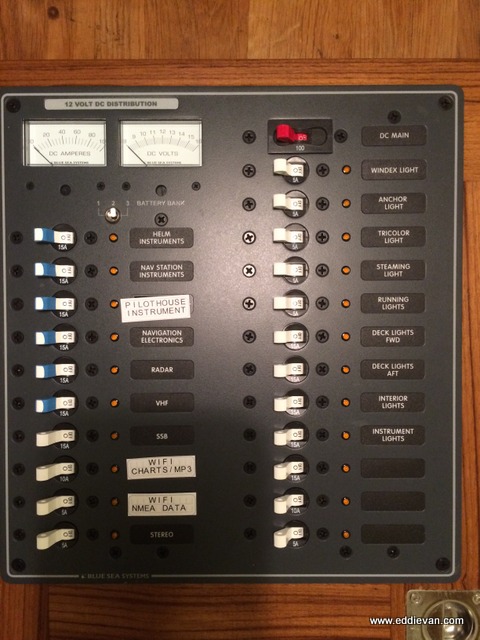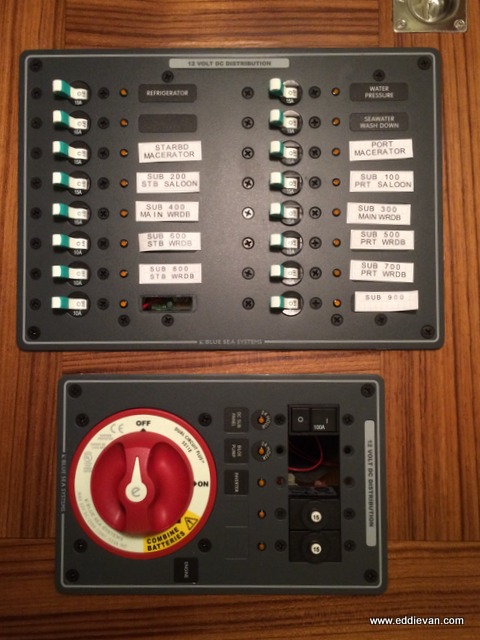 2016-01-04
Slowly but surely :)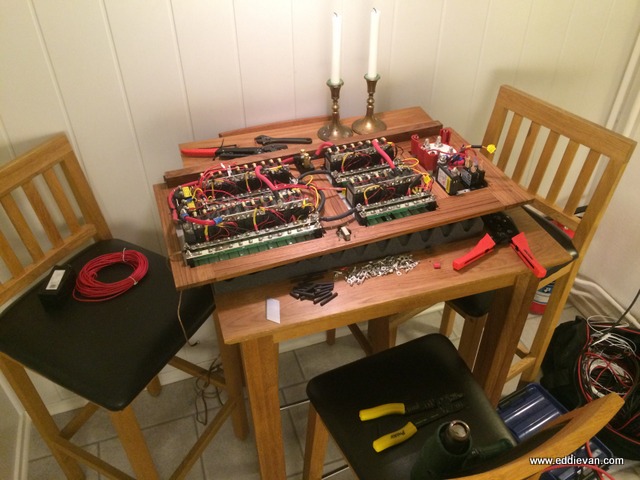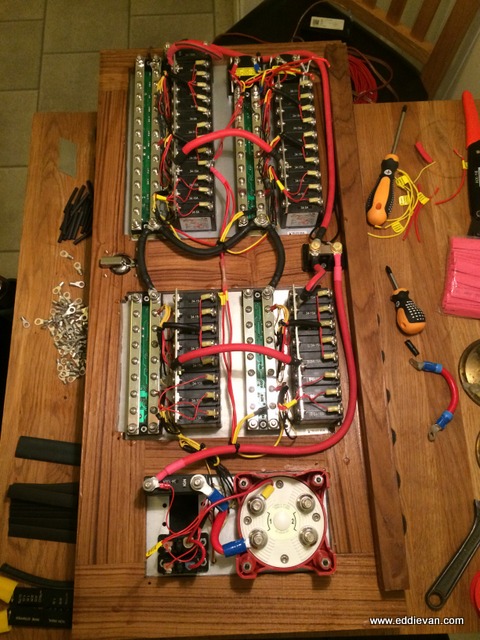 2015-12-25
This is sooo bloody nice.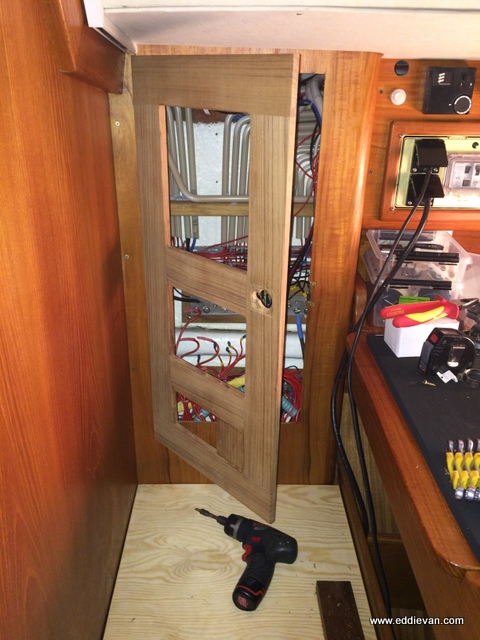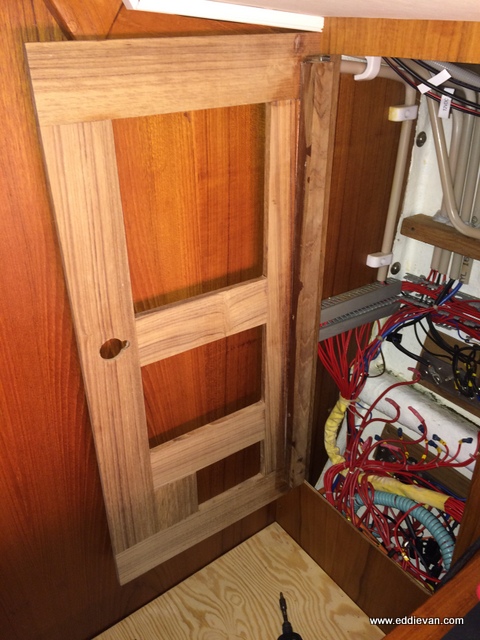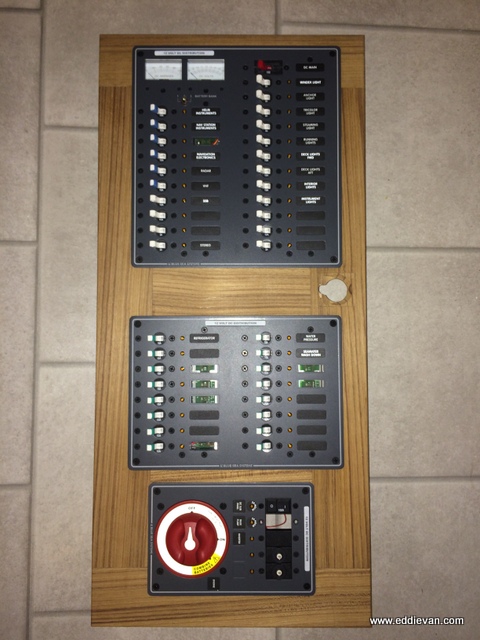 2015-12-17
I have decided to mount the Battery Management Panel at the same location as the other 2 panels, initially I had the intention to instlall it closer to the batteries. The reason for this is that I had to manufacture a new door, this made it possible to design a completely new layout for the door. I will adjust all labels and the Main Switch for a landscape installation.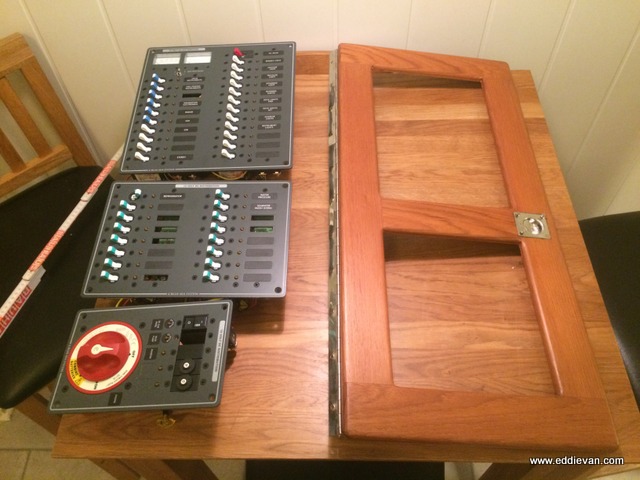 2015-12-14
"Nobody remembers a coward", it was not my intention to tear down the panels today but thee work just went on :)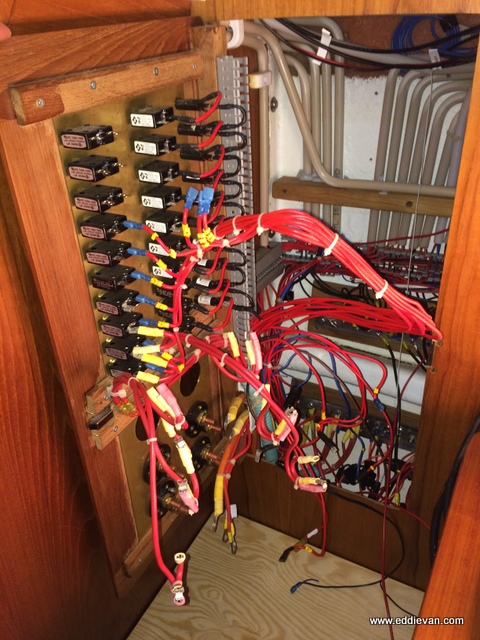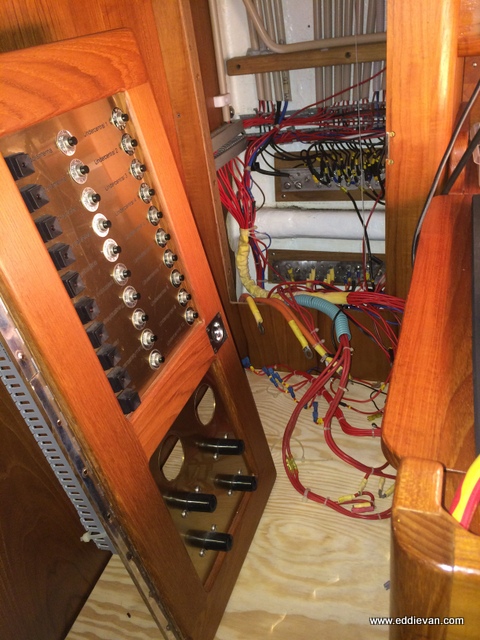 2015-12-02
The structure of what CB should be where and what it should handle is starting to get organized, the philosofy with the coloring of the CB switch is to make it easy to guide a second person to the right CB to operate.
Blue is all the CB:s that should be on when "Under Way"
Red are "Lights"
Green are "Always ON"
The white labels are dummies used until I have ordered the Customized Labels from Blue Sea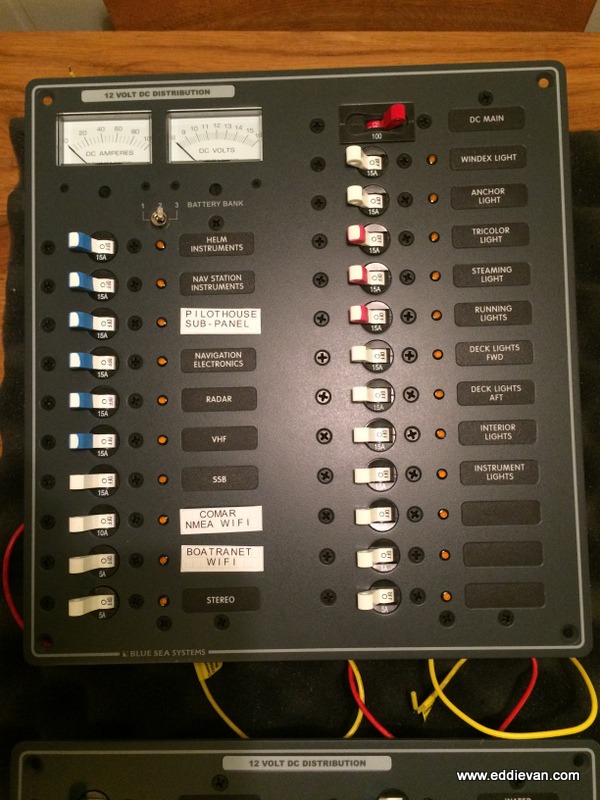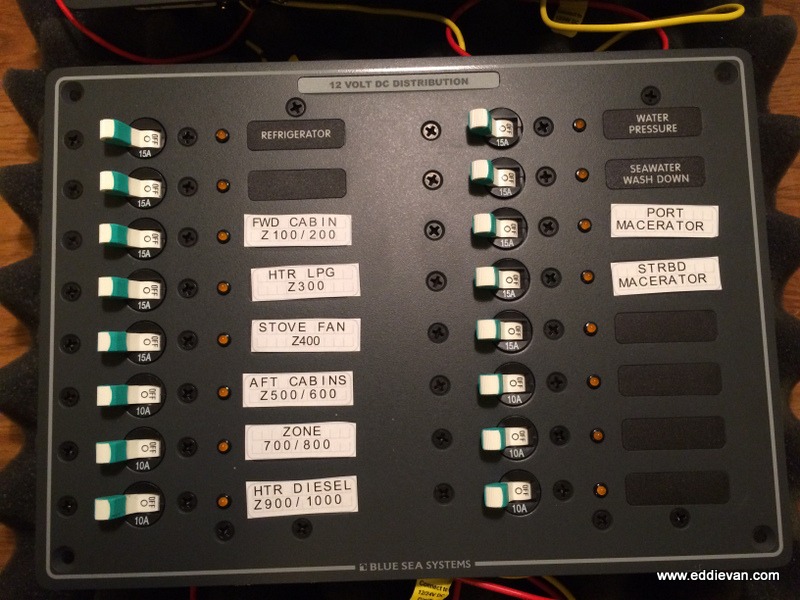 2015-09-09
Yesturday all panels arrived, looks great, they where really well packed by Blue Sea Systems, the seller could have packed the loos CB:s a bit better, they where free floating inside the main box. Anyhow they are all here.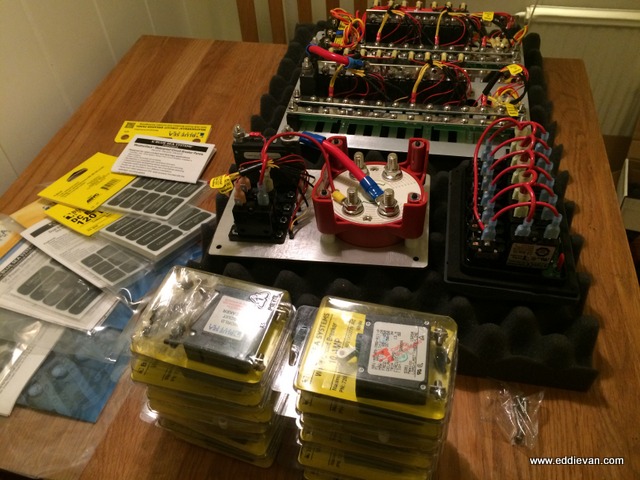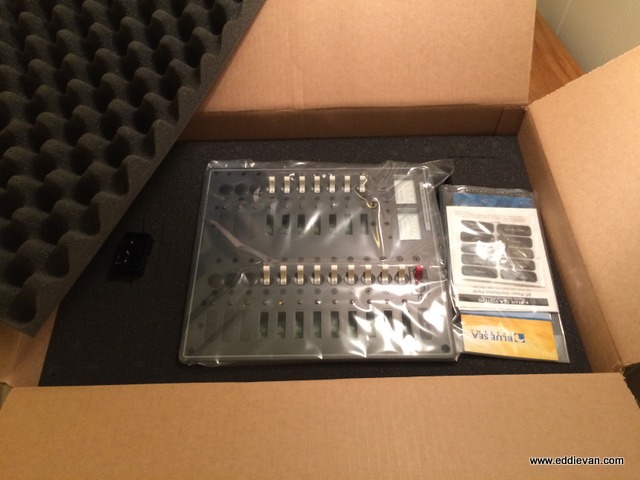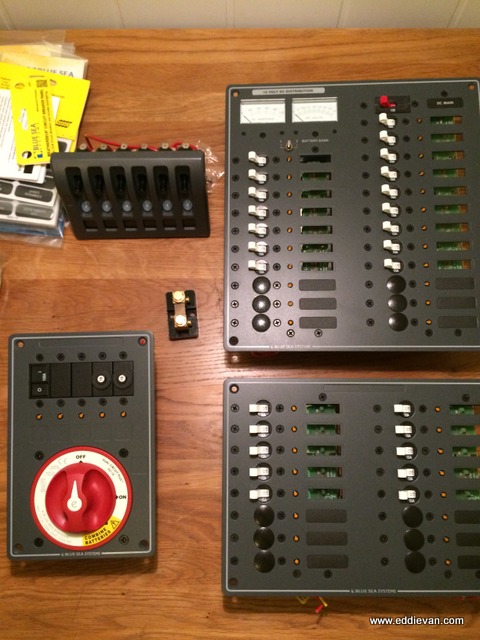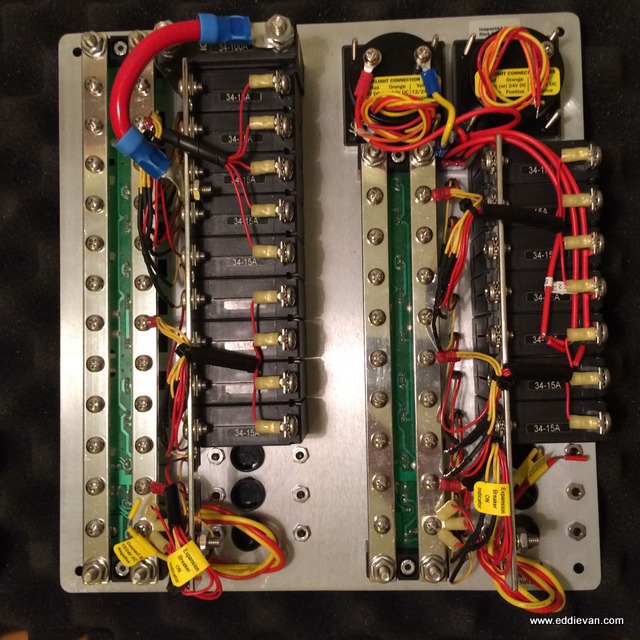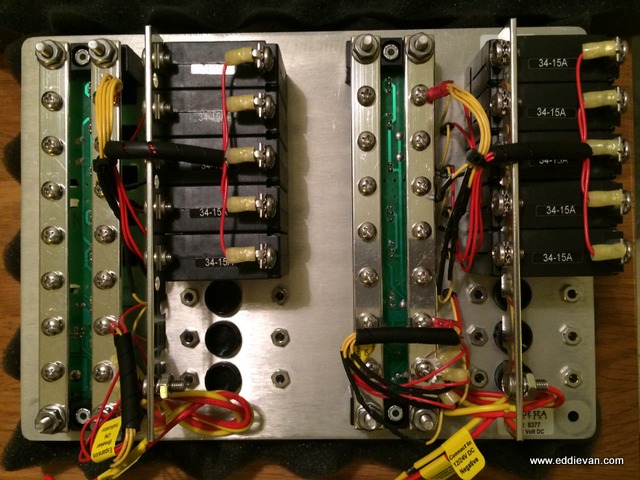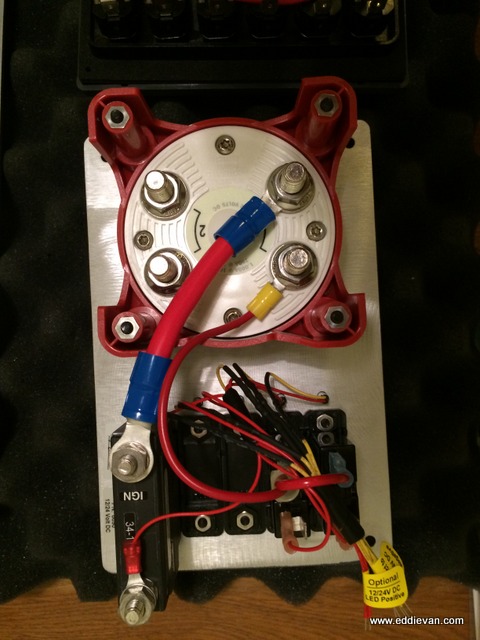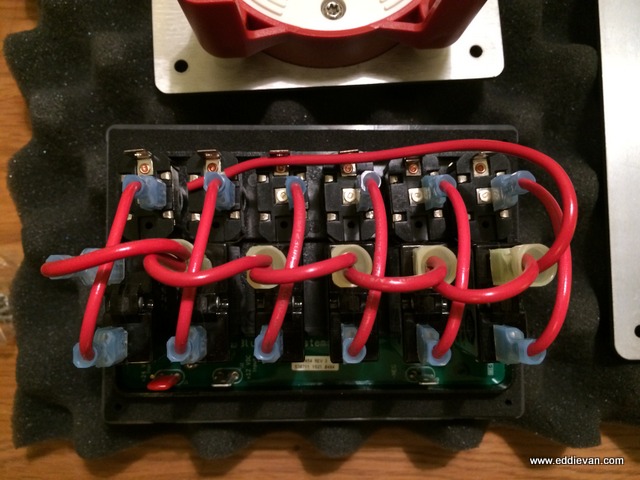 2015-09-09
Woke up this morning and realized that I have to upgrade my DC Distribution and Circuit Breaker System.
Today I have two panels installed in the access door to the electrical center.
I will now install 3 Blue Sea Systems panels, model 8380, 8377, 8690 and 4376.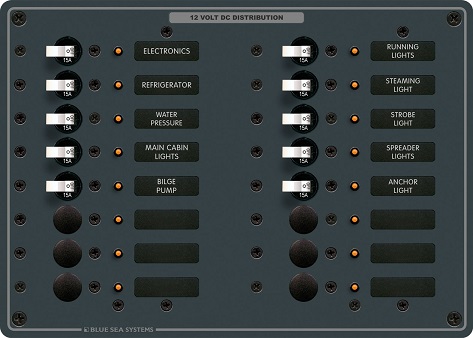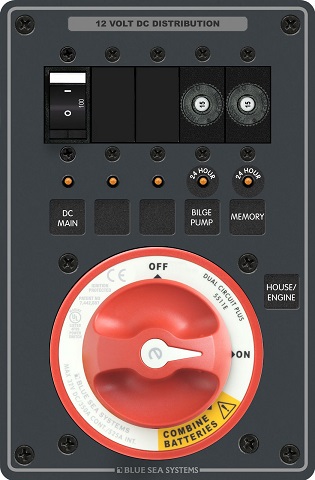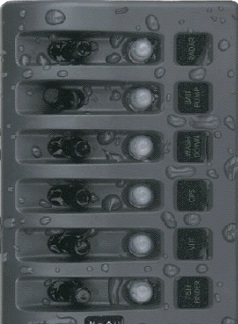 The two large panels will be installed in the same access door as the "old" panels, the third with the two mains (house and engine batteries) will be installed on the forward face of the navigation table seat (making the DC Charger Compartment), and the water proof CB Panel will be installed in the dog house..
This will of course be, together with the installation of the 20 ceieling LED lights (with its 7 dimmers), the main maintenance work for the winter and spring 2015/2016, hurrayy ;)
This is how the Main CB Panel looks now.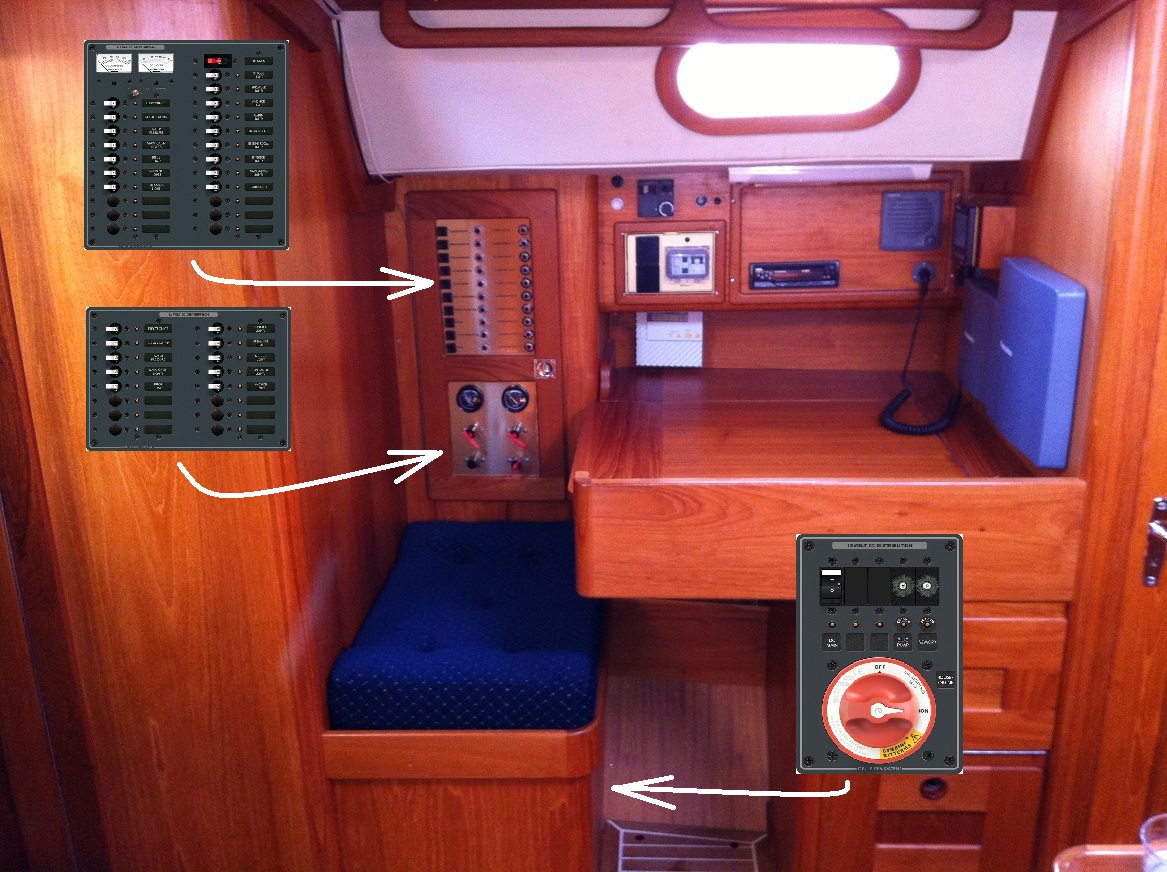 And here is where the water proof CB Panel will be installed.