Hässelby 2011-11-17
On our way home from Sankt Petersburg, a couple of miles north of Finnish Utö, in a sotherly wind of 8-10 m/s, maybe 12 in the gusts, the 68 sqm genoa all of a sudden made a loud banbg and was ending up hanging in lee, together with the comple furling system, all hanging from just the fore stay and the genoau fall.
It hade made a qouple of scratches on the teak deck on its way of the boat, also the arm guiding the rope had snapped of.
We turned the boat up in the wind and with only a reefed main sail making slow speed forward, I was at this point very glad that I had decided to have the cutter sail installed, now taking the rearward load from the mast solely.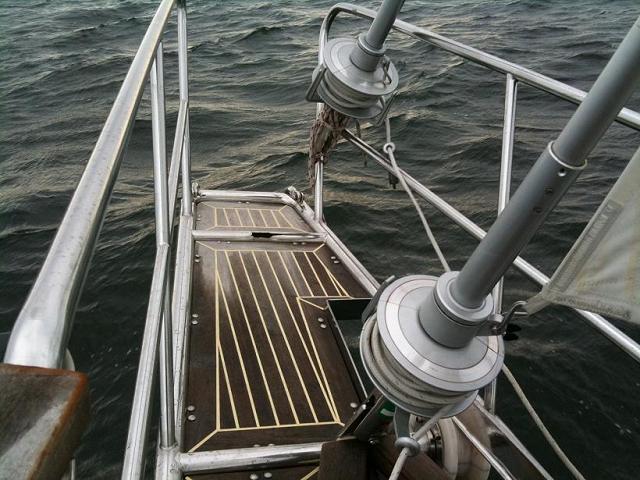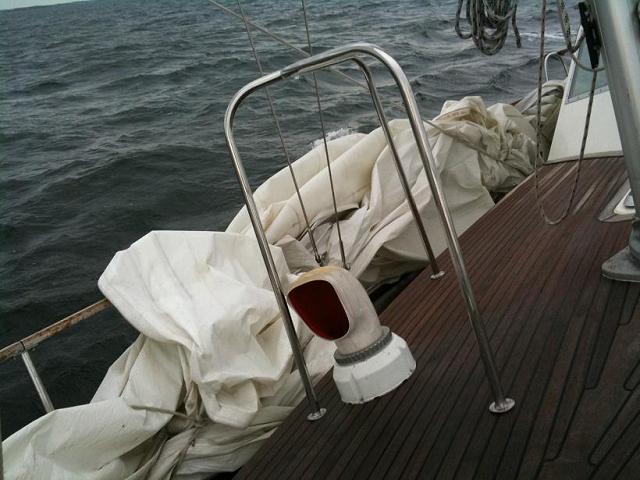 WHat happened was that the fore stay attahcment togheter with the welding deattached from the side way vertical tube of the bow sprit, this due to the fact that the tube was too thin in its construction, it was 2 mm thick. I could also see that the tube itself have been slightly bent rearward due to the loads over year.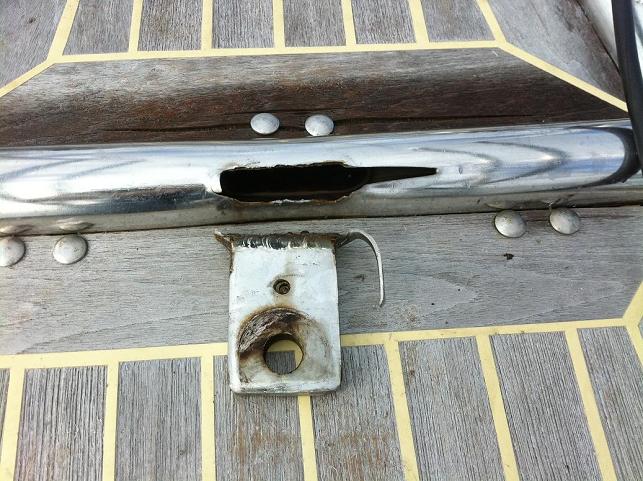 One can see a goldish color in the crack area, that is a sign that the cracked have started a while ago. The initial crack could have started years ago.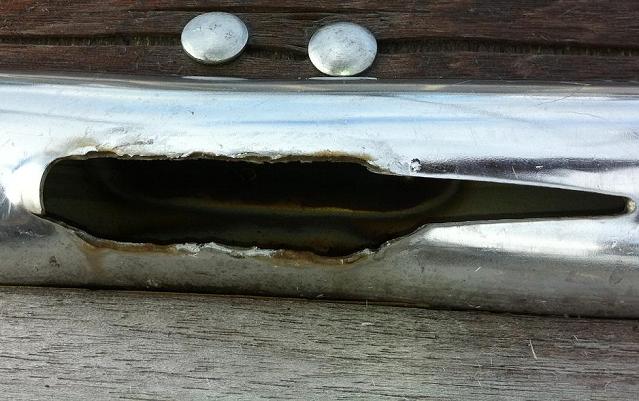 These where the items that failed or was damaged.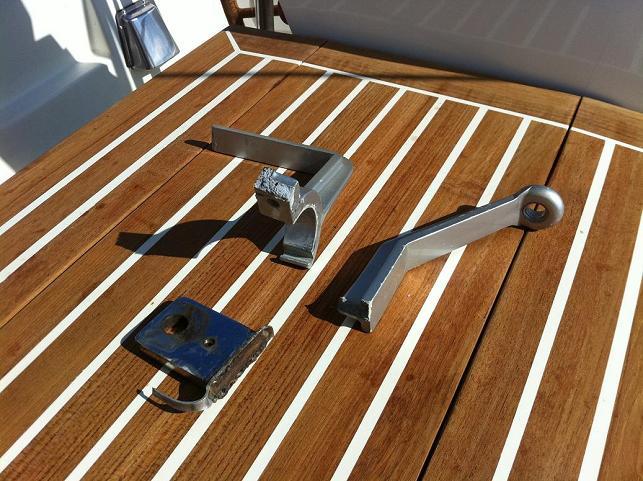 At Åland I removed the bow sprit and drove around to find me a welder, in stainless steel. It wasnt looking to good until the neighbour came and said that "I wonder if not Christian, a welder 2 km away welds in stainless", said and done, we drove there and it showed that Christian had everything needed, and more, to solve my problem. I asked him to use the old material and also weld a sort of reinforsement in the form of a sleeve, 2.5 mm thick. Ths became the result.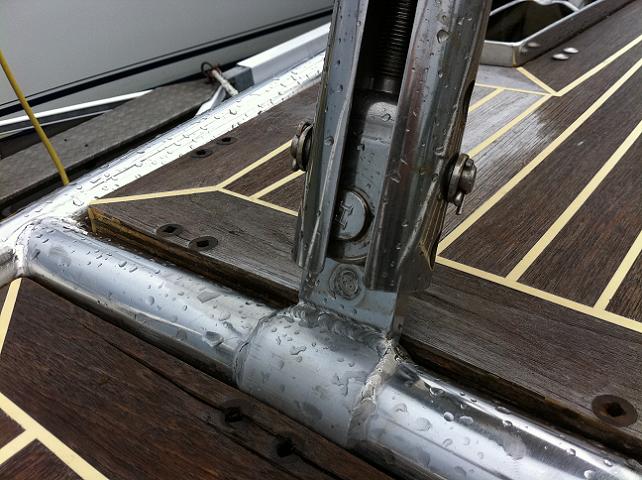 I also asked him to make a reinforcement along the tube on the underside, this to stop the aft flexing during load. These profiles will also be the attachement points for the new teak planks I will install instead of the boards, this due to the upward load that is created when the bow is diving in waves, if there is distances inbetween the planks the water will escape in between.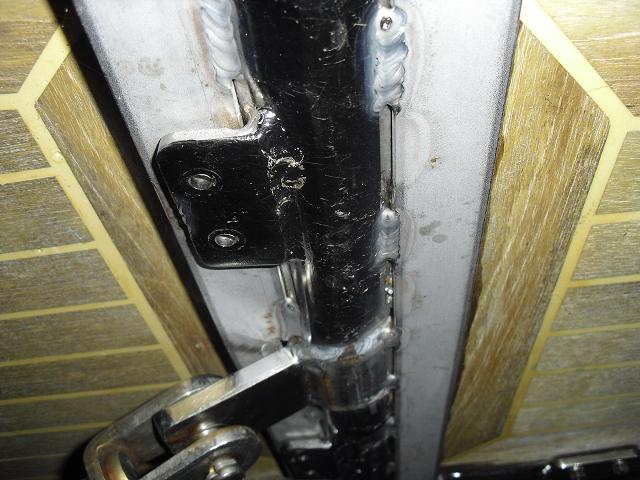 What I also discovered when removing the bow sprit was that the 3 attachement points where of a very poor design. The starboard nut was about to loose and there was not enough threads for a proper washer, the port nut where not stainless so it was about to desintigrade, and the forward attachement was not properly aligned.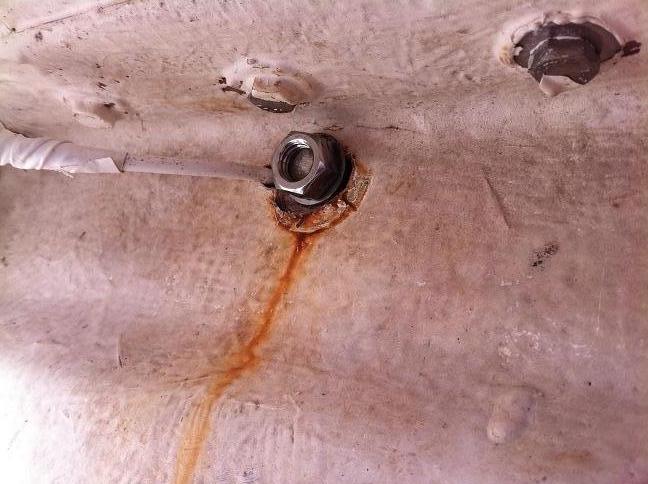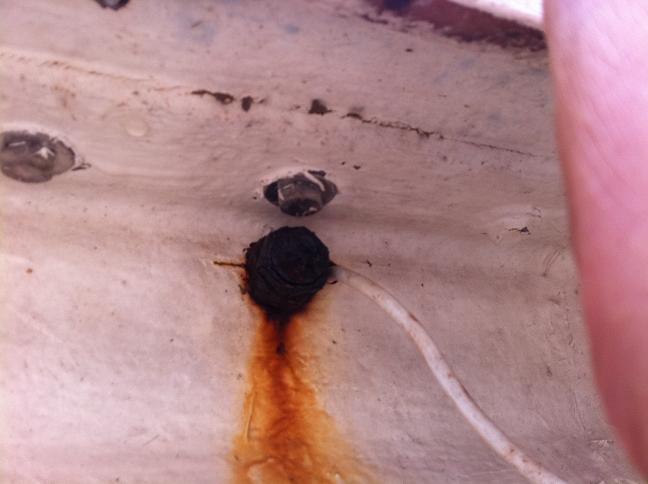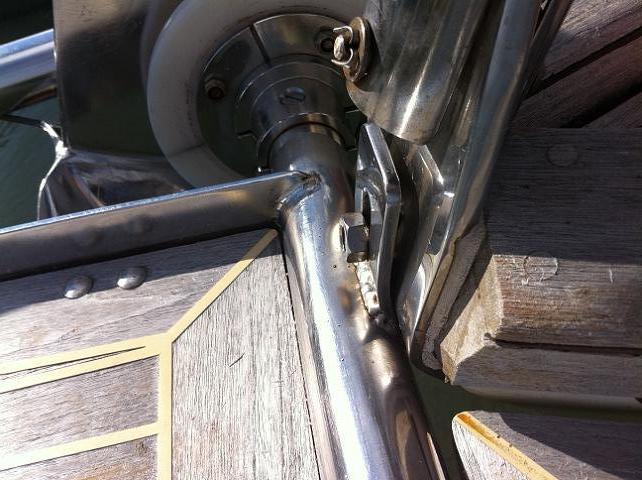 Today its look like this, I replaced the single attachement with a dual, Christian welded a 10 mm thick plate in where the threads were done, the two threaded rods size M12.
I still need to replace the non stainless steel looking nuts, Christian didnt have 8 of them, you cant have it all