2013-01-17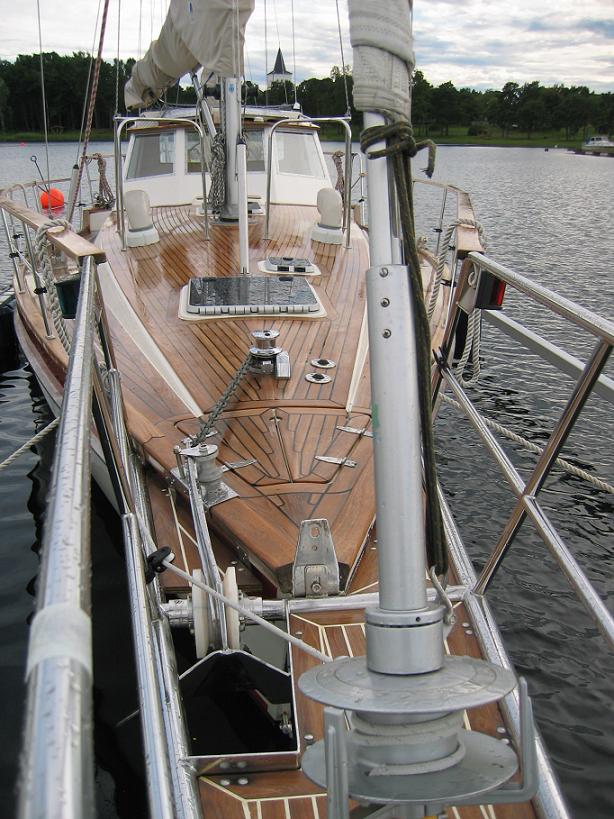 No haylard is routed to the cockpit, this will be performed until 2012, I will evaluate the layout this summer.
The mizzen mast and the rear deck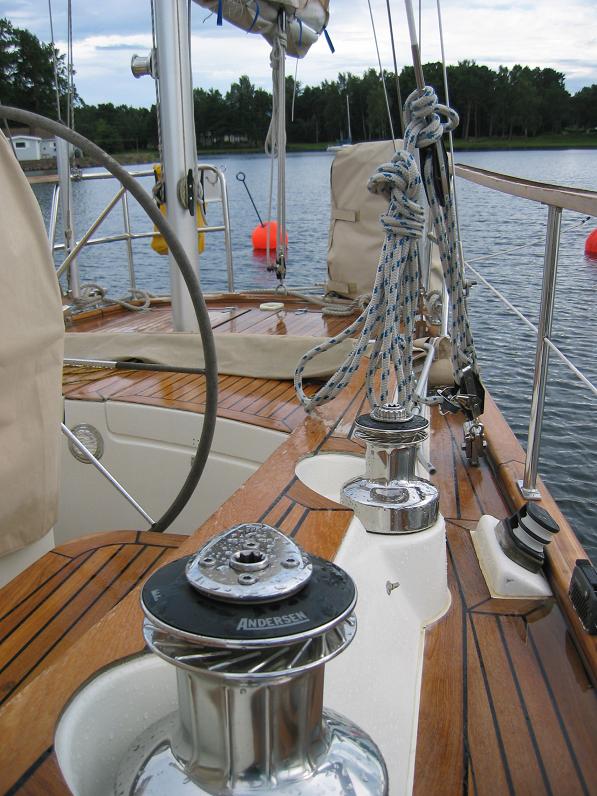 The steering pedestal will be rebuilt, tha stainless steel bar will be removed and the new will fit the Raymarine RL80CRC+ Plotter. The Display for the depthsounder will be removed and a Raymarine Autopilot Control Head will be fitted.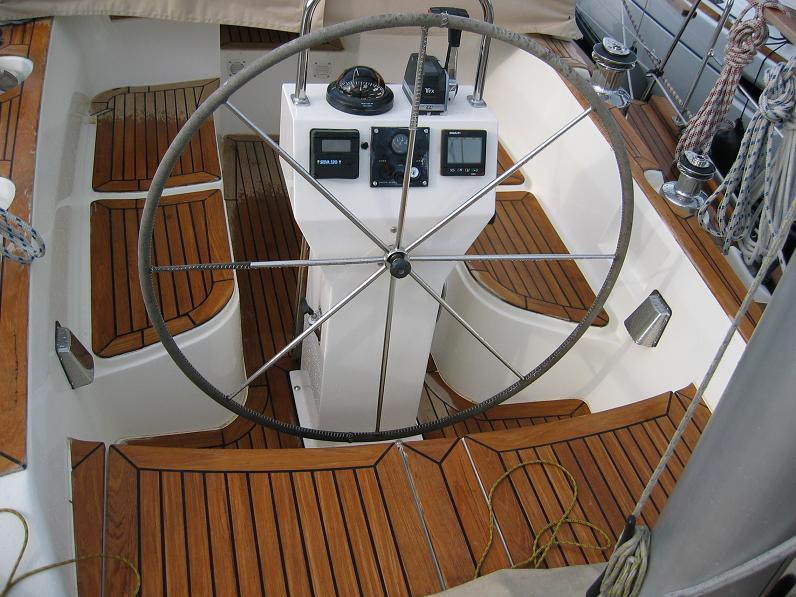 This is how he installation is at the moment, i will in the future replace the 25 mm bar with a one that is at least 30 mm.